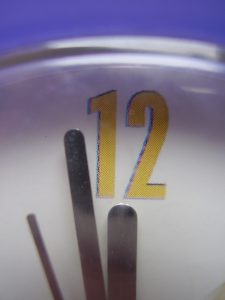 As the New Year approaches, many start to think about improvements they want to make in their lives for 2017.   At The Law Offices of John Day, P.C., our work involves helping people who have been injured in accidents and, since most accidents are preventable, we thought we would give you some New Year's resolutions that can help protect you and others. The best part of these resolutions is, for the most part, they are easy and painless to implement (unlike that weight resolution most of us make). Here are our recommendations:
Check your auto insurance and make sure you have uninsured/underinsured motorist coverage. I can't tell you how often someone calls our office with significant injuries from a car accident who cannot recover any money because the driver who caused the accident did not have insurance and the client did not have uninsured/underinsured motorist coverage. We have written a number of posts about uninsured/underinsured motorist coverage and you can find them here, here, here and here. But, our number one piece of advice to protect yourself would be to purchase uninsured/underinsured motorist coverage with as high of limits as you can afford. You will truly be surprised at how cheap it is and it can mean the difference between receiving compensation for your medical bills, lost wages and injuries and receiving nothing.
Wear your seatbelt. They save lives. Period.