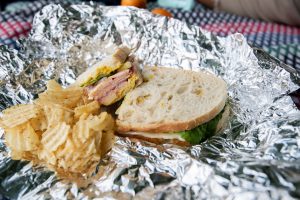 It is fascinating to see what some people search for on the internet.  "I want a lawyer and a sandwich" is commonly searched because of a popular line in the 2011 movie titled Blitz.  A sassy criminal suspect delivers the line in response to being placed in police custody.   Of course, most internet searches focus on more routine and basic legal issues such as "When do I need a lawyer for a car accident?" and "How do I hire a lawyer with no money?" and "Can anyone be your lawyer?"  We have rounded up some of the most common questions and answered them.  Read on.
When do I need a lawyer for a car accident?
For almost all accident cases and for many reasons, the answer is: the sooner the better.   In short, the quicker you hire an experienced lawyer then the sooner you have someone looking out for your interests.  For example, your lawyer can take steps to preserve critical evidence that otherwise might be lost or inadvertently or intentionally destroyed.  Your lawyer can advise you on whether you should give a recorded statement and help you prepare for it if you should.  Your lawyer will gather the relevant evidence and present it to the insurance company, etc.  For more information on the types of things our firm does if you hire us for your accident case, read Anatomy of a Lawsuit.
How do I hire a lawyer with no money?
At the Law Offices of John Day, we handle all accident cases on a contingency basis, which means it does not cost you a penny to pursue your legal rights.  Instead, we only get paid if we win and recover money for you.  Candidly, we are not unique in this regard.  Most injury lawyers handle cases on a contingency basis.  However, we are different from a lot of injury lawyers in two ways.  First, we still charge a 33.3% contingency fee for our work.  A large number of injury lawyers now charge between 40% and 50% fee.    Second, a lot of injury lawyers charge interest on any money they advance to present your case (court fees, deposition fees, expert witness fees, etc.).  We do not.  We only reimburse ourselves for what we have actually paid without any interest added.
Can anyone be your lawyer?
No.  While you can represent yourself, only a lawyer can represent another individual.   Depending on the type of case, it may be perfectly fine to represent yourself.  For example, if you were involved in a car accident and the only issue is your property damage and some minor soreness for which you did not seek medical treatment, you probably do not need a lawyer.  However, in cases in which you sought medical treatment for serious injuries, you should almost always hire an experienced accident lawyer.
What do I need a lawyer for?  
Studies commissioned by insurance companies have shown that injury victims who hire a lawyer receive on average three times the compensation they otherwise would have received without the help of a lawyer.  So, the answer is simple: most people who hire a lawyer receive more compensation than they would have even after paying the lawyer.
Where can I find a good lawyer?
The critical part of this question is "good lawyer".   Television ads, billboards, your cousin's bowling partner and Google can all give you the name of an injury lawyer.  However, selecting the right one can make all the difference in three important ways.  First, a good injury lawyer, that does not take more cases than he or she has capacity for, will move your case quicker, which means you receive compensation quicker.  Second, a good injury lawyer can be the difference between winning and losing.  Third, a good injury lawyer will typically ensure maximum compensation and not settle cheap.
When hiring a lawyer, it is important to do your homework.  We encourage you to read How to Select a Personal Injury Attorney.
Are lawyers worth the money?
The right lawyer is worth the money because he or she reduces your stress and is likely to increase your net personal injury recovery.
Why do I need a lawyer?
Again, we encourage you to read our Anatomy of a Lawsuit page so you can get a sense of the work that has to be done in a routine injury case that goes to trial.
If you want a lawyer (and a sandwich) for your injury case, our award-winning lawyers have more than 100 years of experience in handling all types of accident cases.  We encourage you to peruse our credentials, our successes and our client testimonials.  Then, give us a call and let us interview to be your injury lawyer.
Nashville: 615-669-3993
Murfreesboro: 615-867-9900
Brentwood: 615-742-4880
Toll-Free: 866-812-8787
Photo by Matt Moloney on Unsplash