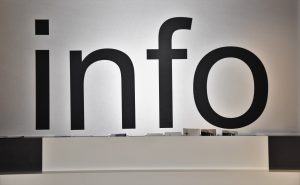 If you have Googled "How to Win an Accident Case" or "How Much Can I Sue for in an Accident Case" or "How to File an Accident Lawsuit" or anything similar to these types of searches, please proceed with extreme caution.  If you were in an accident with very minor, fully resolved injuries (like your neck was a little sore for a couple of days and without any medical intervention it completely improved), you do not need a lawyer.  But anything beyond that, you really should, at a minimum, consult an injury lawyer.  Now let us tell you why.
Let's begin with this: the free initial consultation.  Since we opened our doors almost thirty years ago, our firm has provided free consultations.  What exactly does that mean?  It means that you can call our office and talk to us about your case at no charge. At the Law Offices of John Day, we have two dedicated intake specialists, who are trained to gather the most relevant information from you when you call and then pass the call on to one of our award-winning attorneys who can let you know if we think you have a case, when your case must be filed by, potential legal issues that could arise in your case, etc.  Why on Earth would you not call and at least get some preliminary thoughts about your case? Again, at no charge and without obligation.
Second, and most importantly, if you are googling "How to Win an Accident Case" or "How Much Is My Case Worth" or "How to File an Accident Lawsuit, then it means you do not know the answers to those questions.  Now, there is absolutely nothing wrong with not knowing the answers to those questions.  There is not a lawyer in our office who knows how to build cabinets, fix body work on cars, groom a dog, etc.   However, we do know how to successfully and efficiently handle an injury or wrongful death lawsuit.  Sure, you could probably figure out your injury case with enough time and effort, but the unlike the dog's hair that can grow back if we tried to groom it and messed it up, the law is not as forgiving of mistakes.  Certain missteps in the law can cause you to lose before you even get started.
Not to mention if you have been seriously injured, quite frankly, you have better things to do than to attempt to handle your own case.  You need to recover.  You need to get back to work.  You need to spend time with your kids and enjoying life instead of trying to figure out how to file a response to a Motion to Dismiss or attempt to answer Interrogatories or Request for Production of Documents without a lawyer's help.  We encourage you to read our Anatomy of a Lawsuit page so you have a better sense of what needs to be done if you are considering handling your case yourself.
One more point: it is human nature to sometimes be penny-wise and pound-foolish. (John Day occasionally tries home repairs without help – they don't end well.)  We understand that a lot of people do not want to hire a lawyer because they do not want to share their settlement with a lawyer.  But it is important to know that injury victims who hire a lawyer on average do three times better than they would without a lawyer, and that is according to the insurance industry,  not lawyers.  So, would you rather do all the work (again, see Anatomy of a Lawsuit) and get a much smaller settlement or would you rather hire one of our award-winning lawyers with more than 100 years of combined experience to do the work while at the same time increasing the likelihood of maximizing your settlement?  Stop googling and give us a call.
Nashville: 615-669-3993
Murfreesboro: 615-867-9900
Brentwood: 615-742-4880
Toll-Free: 866-812-8787