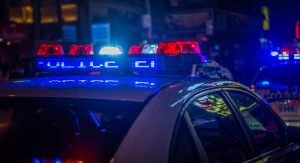 Across the country and locally in Nashville, there is important news about car accidents.  First, in 2020, deaths caused by car accidents rose 7.2% despite the fact that most Americans were driving less due to the pandemic.  Second, in local news, Metro Police will no longer respond to some traffic accidents.  Read on for more information on both of these issues and what you should do if you are in a car accident in Metro Nashville.
The National Highway Traffic Safety Administration (the federal agency tasked with being the watchdog for vehicle recalls, traffic accidents, etc.) has studied the 2020 data and concluded that the main behaviors fueling the increase in traffic deaths are as follows: the failure to wear a seatbelt, speeding and driving under the influence.  Fatal crashes in which the motorists were not wearing a seatbelt rose 15%.  Fatal car crashes caused by speed rose 10% and car accident deaths caused by alcohol jumped 9%.   In total, 38,680 motorists lost their lives in car accidents in 2020.  Sometimes, the numbers don't register.  To better illustrate, imagine Vanderbilt Memorial Gym, Belmont's Curb Center and MTSU's Murphy Center all being filled to capacity and that would still not represent all the lives lost.  In addition, you would need to fill Bridgestone to roughly half of its capacity too.   Of course, it is not just the lives that are lost but also the lives changed forever following the death of a loved one.   So, let us say it again: please slow down, wear your seatbelt and do not drive drunk.
And now to the local part of this blog post.  Metro Nashville Police Department (MNPD) does not want motorists to call police for non-injury accidents.  While MNPD will still respond to non-injury accidents, they will become the lowest priority and motorists may wait hours for a police officer to arrive on scene.  Instead, MNPD asks motorists to exchange information, take photographs and then use Nashville HUB to fill out a non-injury accident form. MNPD will respond as usual to injury or fatal crashes, hit-and-run accidents, DUIs or accidents in which damaged vehicles are blocking the road.   MNPD is making this change to free up time for officers to respond to more serious calls such as robberies, domestic incidences, assaults, etc.  One last point: if you are involved in a car accident, use our checklist to make sure you take all the necessary steps to protect your rights.
If you or a loved one has been injured in a car accident, our award-winning lawyers would like to help you.  We offer a free, no-obligation consultation.  Simply call one of our offices below and we will let you know if we think you have a case.  We handle all accident cases on a contingency-basis so we only get paid if we recover money for you and your family.  In addition, we will advance the costs associated with pursuing your case.  For example, we will pay to obtain the police report, your medical records, etc.  You do not have to pay a penny out-of-pocket.
Before calling any lawyer, do your research.  Check out their client testimonials, online reviews and ratings with the Better Business Bureau.  Follow our guide for how to prepare for a meeting with an injury lawyer so you know what to expect and what questions you should ask.  Then give us a call at one of our convenient office locations.  But please do not wait too long, the law only allows you a limited time to pursue your rights.
Nashville: 615-669-3993
Murfreesboro: 615-867-9900
Brentwood: 615-742-4880
Toll-Free: 866-812-8787