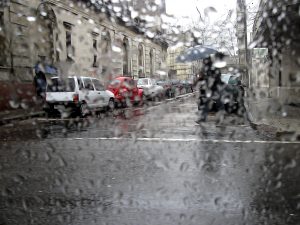 Did you know your risk of being involved in a fatal car or truck accident increases by roughly 127% during light precipitation? In a heavy rain or snow storm, the odds of being in a fatal car or truck crash surges to an increase of 246%. And, the most dangerous time of day to be caught in a rain or snow storm: morning rush hour.
These alarming stats were published in a recent University of North Carolina report. The report goes on to predict that, with climate change, we can expect the frequency and severity of storms to increase. And in Middle Tennessee, spring already tends to bring heavy rains like it did this weekend. To stay safe, we recommend the following tips:
1. Leave yourself enough time to get to your destination. One has to wonder if morning rush hour is the most dangerous time because folks are in a hurry to get to work so they are not late. While everyone wants to get home from work as early as they can, the same "being late" anxiety is not usually present and so people do not feel the need to push the limits with their driving. So if you think the weather could be bad, leave a little earlier so that you can slow down and be extra cautious.