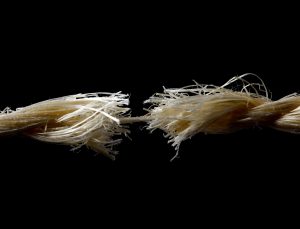 At this time of year, especially with a shortened season between Thanksgiving and Christmas, it is easy to feel overwhelmed.  Shopping, wrapping, addressing, baking and all the other things that need to be squeezed into our already busy schedules can become stressful.  But it is important to take a step back, take a deep breath and realize that this type of overwhelmed is rooted in something joyful.  We buy the presents, send the cards, bake the cookies, etc. because it is part of a season of joy and festivities.  But, there is another type of overwhelmed.
There is the overwhelmed that follows an accident involving a serious injury or death, and that type of overwhelmed is rooted in fear, sadness and turmoil.  Following the death of a loved one, there is so much to do: alerting friends and families, writing obituaries, picking out flowers, selecting the music, making the funeral arrangements, writing thank you notes, closing accounts, forwarding mail, etc.  And, all of this must be done while trying to cope with the grief and other emotions that come after losing a loved one.  Or if you have a family member who is seriously injured, there is the stress of making sure they are receiving appropriate medical care while keeping all the other balls, like bills and kids and jobs, juggled in the air.  Truly, both are awful.
But it is even worse if there are legal issues that must be dealt with.  There are smaller legal issues like how do I get my loved one's possessions from their car in the insurance company's salvage lot?  And then there are bigger ones like who is at fault and how to hold them accountable. At the Law Offices of John Day, we specialize in helping overwhelmed families after an accident. We have helped thousands of people with issues like:
What do I do about the medical bills?
Should I talk with my insurance company?
Should I talk with the other party's insurance company?
Can I have the car repaired or salvaged?
What do the witnesses say happened?
Do I need to go to the accident scene and take photos?
How much time do I have to file a claim?
How do I file a claim?
Who gets the settlement proceeds?
Does the hospital have a medical lien?
Does the court have to approve a settlement for a minor?
Am I going to need an expert to prove my case?
Where do I find a qualified expert?
How am I going to do all this?
These are literally just a few of the questions that accident victims and their families will face following an accident, but from the moment you hire us, we will handle the legal aspects of the accident so that you can handle the physical and emotional aspects of it.  And, here is some good news in all of this:  you do not pay us anything out of pocket.  We will advance all the expenses including the cost of obtaining medical records and court filing fees, etc.  We do not charge you a retainer or an hourly rate. We only get paid if we recover money for you. And in the event your case is unsuccessful, you owe us nothing.  You do not even repay us the money we advanced.  Of course, it is for this reason that we must carefully select the cases we accept.  So if you would like to find out if we think you have a case that we can help with, all you need to do is give us a call at one of our convenient area offices for a free consultation:
Nashville: 615-669-3993
Murfreesboro: 615-867-9900
Brentwood: 615-742-4880
Toll-Free: 866-812-8787