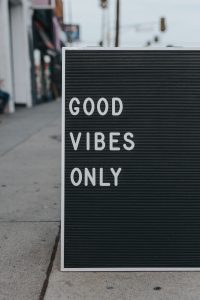 Time for a mid-week boost.  We are back with some more legal tips and good news.   First, we have a new give-away going on our Facebook page.  All you have to do is upload a picture of you fur baby to be entered to win one of three $50 VISA gift cards to be given away on Friday, April 10, 2020.  We have loved doing these fun quarantine give-aways to help folks with groceries or take-out dinner from a local restaurant.  Now, on to some legal tips and more good news.
First, let's talk car insurance.  Did you know that many insurers are offering refunds to their insureds because stay-at-home orders have caused a steep decrease in miles driven?  Allstate expects to refund about $600 million dollars to its customers in the form of a 15% decrease in premiums for April and May.  Likewise, American Family Insurance expects to refund $200 million in the form of a one-time $50 payment to customers for each covered vehicle.  While you are staying safe at home, take a few minutes and email your insurance agent to see if your insurance carrier is planning on issuing a refund or a premium reduction.  And just as importantly, here is an important tip: while you are communicating with your agent, be sure to review your coverages especially for underinsured and uninsured motorist coverage.
I will confess that when I was a young adult and first purchased my own car insurance I thought underinsured and underinsured motorist coverage was coverage that actually went to help an underinsured or uninsured motorist in the event of an accident with me.  Of course, I was barely making any money and did not feel led to buy insurance for someone else.  I simply did not understand that those two types of coverages were for me in the event I got hit by an uninsured or underinsured motorist.  With 1 in 5 drivers in the State of Tennessee being completely uninsured and lots of motorists with only the bare minimum, this type of coverage is vitally important if you get involved in a serious accident with one of those drivers and, even better, it is surprisingly inexpensive.   We have written about this type of coverage a lot.    To read more, just click on one of these posts:
What Is Uninsured Motorist Coverage?
What Does It Mean When You Have Uninsured Motorist Policy Limits of $250,000/$500,000?
If These 2 Facts Don't Make You Buy Uninsured Motorist Coverage, Nothing Will.
In other good news, John Krasinksi has started a YouTube channel called Some Good News.  So far, he has done two episodes and they are simply fantastic with surprise appearances from celebrities.  Another great place you can find uplifting stories to help boost your spirits during this time is The Good News Movement on Instagram.  We love this page that is filled with good news stories from across the globe like the fact that Twitter founder Jack Dorsey is donating $1 billion dollars of his personal future for COVID-19 relief. Or former Titans' DB Myron Rolle, who is a Rhodes Scholar and now a 3rd year neurosurgery student, is working at Mass General Hospital in Boston helping COVID 19 patients.  Or smaller, but no less uplifting, stories like an older couple in Brazil who pushed their furniture against the walls to create a dance floor and then recorded themselves tearing up the dance floor in tux and full-length gown.  We encourage you to fill your feed with these good news sites.  If you have others you recommend, comment below and let us know.
We hope you and yours are healthy and hanging in there.  Times are tough, but so are we.