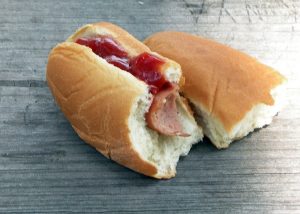 Yes, you can wear white after Labor Day. No, you should not celebrate the holiday without knowing its origins. (Following the bloody Pullman strike and other labor strife, Labor Day was created  by the federal government in 1894 as a recognition of the American worker's contribution to this country's prosperity).   Yes, you should be especially careful while driving  this weekend.  Labor Day is the second most dangerous weekend to drive – only Memorial Day weekend is more dangerous.  Read on for more safety dos and don'ts of Labor Day:
Yes, you can still drink rose and fruity beer. No, you absolutely should not drink and drive.  Alcohol-related car accidents spike during the holiday weekend. Call a ride-sharing service or a taxi.  Use a designated driver or stay overnight but do not place yourself or anyone else at risk of an accident.  And if you see a vehicle being operated erratically, keep your distance if possible and contact police.
Yes, you can take a road trip to the mountains, river, lake or anywhere else but be sure to use your seatbelt as it could save your life. Each year, seatbelts save almost 15,000 lives and experts estimate another 2,500 or more could be saved if everyone wore one.
No, you should not hold your phone while you are driving. Effective July 1st, it is a violation of Tennessee law to be operating your vehicle while you are holding your phone.
No, do not speed. A recent study, in which vehicles in Texas and Ontario were equipped with devices to track driving habits, found that speeding is the best predictor of a car crash compared to other bad driving factors.  Slow down.  Better to get there a little late than not get there at all.
Yes, wear your life jacket if you are swimming, boating or jet-skiing at the lake or the river and follow the rules in these earlier posts on jet ski accidents, boating accidents and dock safety.
Yes, fire up that grill for hamburgers and hotdogs (Did you know that Labor Day is the official end of hotdog season? Whoever made this rule obviously has no idea how great it is in the fall to cook a hotdog on an open campfire and eat it with some homemade chili)  But while grilling, remember to check valves and hoses especially when changing the tank.  Keep kids away from open flames or hot grills and keep your grill several feet away from other flammable objects such as trees, lawn chairs, decks, etc.
No, do not leave kids unattended at the pool. And be sure to follow these other pool safety rules.
Yes, be aware of bicyclists on the road. By law, drivers must share the roadway with bicyclists and here is post to remind you of other laws you must follow with respect to bicyclists.   And if you are a bicyclist, be sure to wear a helmet.  The Law Offices of John Day has given away thousands of children's helmets in an effort to keep area kids safe while biking.
From all of us at the Law Offices of John Day, we wish everyone a safe and happy Labor Day weekend.  We hope no one needs us during the holiday weekend, but we are here if you do.
Nashville: 615-669-3993
Murfreesboro: 615-867-9900
Brentwood: 615-742-4880
Toll-Free: 866-812-8787