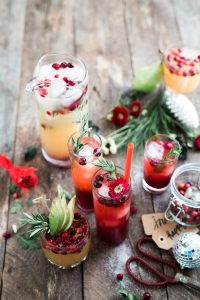 It is the time for holiday shopping, cards and parties.  Unfortunately, it is also the time for holiday drinking and driving.  December is a National Impaired Driving Prevention Month. According to a recent survey, 26 million people over age 16 admitted to driving under the influence of alcohol or illicit drugs during the past year.  The largest percentage were drivers age 20 to 25 years old.  The consequences are staggering.  Drunk driving costs approximately 10,000 lives each and every year and injures even more.  So as the holiday season enters full swing, and in honor of National Impaired Driving Prevention Month, here are some reminders about how to stay safe on the roads while still enjoying the festivities.
Discuss the dangers of driving under the influence with your teenagers and young adult children and convey your expectations.
Before your teens go to a party or out with friends, offer to pick them up and communicate with parents who may be hosting parties.
Do not allow teenagers to drink at parties you host. It is not safer simply because it is at your house, and it is still against the law and could result in both civil and criminal liability.
If you have the financial capacity, provide a standing offer to pay for an Uber for your teenager or young adult who finds themselves in a situation where it is not safe for them to drive or ride with someone who may be intoxicated and offer to help them get their car the next day.
Plan ahead. If you are going to a holiday party or event where you know you will be drinking, arrange for a safe ride home before you leave.  Schedule an Uber or a Lyft.  Ride with a friend who is going to abstain from drinking that night. Or, if it is a good friend, pack a bag and sleep in the guest bedroom or on the couch.
Conversely, if you host a holiday party, offer to get your guests home safely by calling them a ride or let them spend the night in your guest room or on your couch.
Wear your seatbelt every time you are in a car. If you are involved in an accident with a drunk driver, or anyone else for that matter, it is an incredible source of protection.
Do not drive distracted. Those precious seconds that you were fiddling with your phone or touching up your make-up might be critical in taking evasive action from an accident with a drunk driver.
Each year, you should review your car insurance policy. Determine whether you have sufficient coverage to protect yourself in the event of an accident, including underinsured or uninsured motorist coverage to protect yourself against a drunk (or sober) driver who either does not have car insurance or does not have enough car insurance.  One in 5 drivers in Tennessee do not have ANY car insurance and a substantial number only have the bare minimum.
If you see a vehicle that is being driven in a dangerous or erratic manner and you suspect the driver is under the influence, alert police. That action could save lives.
At the Law Offices of John Day, our award-winning lawyers help car accident victims every single day.  We hope you do not need us this holiday season but we are here if you do.  Enjoy the season!
Photo by Brooke Lark on Unsplash