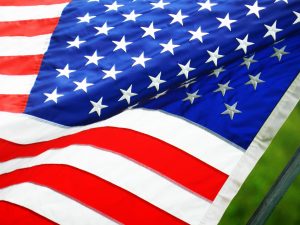 Memorial Day is a day to remember and be grateful for those brave men and women who have died while serving our country in the military. It is also the unofficial start of summer. Beach trips, parades, lake outings, pool parties and barbecues are on a lot of folks' agenda.   Here are ten safety tips to help keep your weekend fun and injury-free: 
If you are going to be driving a boat, a jet ski, a car, a motorcycle or any other type of vehicle, don't drive impaired. Impairment comes in many forms: alcohol, marijuana, prescription drugs, illicit drugs, sleep-deprived.
Closely supervise children around water. Drowning is the second leading cause of accidental death for children ages 1-14.   Children who survive a near-drowning accident often have catastrophic brain injuries from lack of oxygen.
Whether you are driving a car, a jet ski, a boat or a motorcycle, be sure to use all appropriate safety equipment such as life jackets, seatbelts, booster seats, helmets, etc.
For boaters, remember to turn off your boat if anyone is swimming in the water or hanging out on the swim platform as carbon monoxide poisoning can happen quickly.
Before firing up the grill for the barbecue, check the hose connection to make sure it is tight. Check for leaks and holes by spraying the hose and connections with soapy water. If there is a leak, it will cause the soapy water to bubble. And, of course, if you smell gas while grilling, turn the grill off and have it examined by a professional. If the smell continues even after you have turned off the gas, contact the fire department immediately.
If you are taking a road trip, be sure your tires are inflated properly and that all safety equipment (headlights, windshield wipers, brakes, etc) are in good working order.
If you are hosting or attending a barbecue, practice good food safety. While most food poisoning just causes short-term distress, it can cause severe injuries or death. Avoid cross-contamination between raw and cooked meat. Cook all meat to the appropriate temperature. Keep perishable items cold. Throw out any food items that are questionable. Better to trash $5 worth of potato salad than to necessitate a trip to the emergency room.
If you are planning to use the long weekend to catch up on some chores around the house, read instructions before operating power tools, ladders, etc.
If you own a dog, supervise it closely around guests especially children. If your dog has an aggressive tendency, secure it away from guests. Most dog bite victims knew the dog that attacked them.
Motorists should be alert for bicyclists and pedestrians and share the road.
From all of us at The Law Offices of John Day, P.C., we hope you have a fun and safe holiday weekend. But if you should become an accident victim this weekend, we are here to help and urge you to follow our advice on What to Do After An Accident. Then, call us toll-free at 866-812-8787 for a free and confidential consultation with one of our award-winning lawyers.  We will review your accident, explain your legal rights and your options. We handle all injury and death cases on a contingency basis so we only get paid if we get money for you and your family.
One last but important thing: we are incredibly grateful for the sacrifices of our soldiers and their families. Thank you!