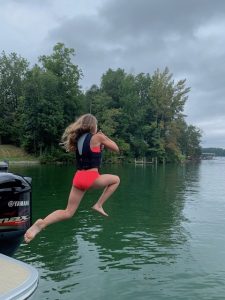 The unofficial end of summer is here.  A lot of kids are back in school and this is the last hoorah before settling into a different season and, hopefully, some cooler temperatures.  Like everything else associated with 2020, Labor Day is going to look different for a lot of folks.  While your plans may not be the same as usual, good safety practices for driving, boating, swimming and outdoor picnics remain the same.  Keep reading for your refresher because you don't want to end up in the hospital because of food poisoning or an avoidable accident.
Driving Safety
Before you head out to the lake, the river, the mountains or really anywhere this holiday weekend, you should do three things a few days before your trip:
(1) Check for any open recalls on your vehicle.  You can do this at www.nhtsa.gov.
(2) Ensure sure your car is in good working condition.  Do you have the appropriate amount of air in the tires?  Are all exterior lights and turn signals working properly?
(3) Check to make sure your insurance coverage is appropriate. Do you have uninsured/underinsured motorist coverage?  Do you have sufficient liability coverage?  Do you need gap insurance to cover the difference between what you owe on your car and what it is worth in the event it is totaled in an accident?
On the day of your trip, be sure to leave yourself enough time to reach your destination on time so that you do not have to drive like Richard Petty.  Buckle up.  Do not drive under the influence of drugs or alcohol.  Likewise, do not drive under the distracting influence of your phone.  Let someone else adjust the music or work the navigation app or system.  Motorists have a duty to share the road so be on the lookout for motorcyclists, bicyclists and pedestrians.  If you are drowsy, take a break or let someone else take the wheel for while.  Labor Day is one the busiest and deadliest weekends of the year – let's do better.
Boating Safety
Do not boat under the influence.  Remember lakes and rivers are likely to be busier than normal so operate at safe speeds and keep appropriate distances from other vessels, skiers and swimmers.  Make sure your boat is equipped with life jackets, a fire extinguisher and that all running lights are operational.  Pay attention to carbon monoxide hazards.  Wear a life jacket when in lake or river water regardless of whether you are swimming, skiing, etc.  Water depth and the lack of water clarity make rescue difficult should a person get into trouble in the water.
Food Safety
Be mindful of contaminating cutting boards, plates, tongs, spatulas and other utensils with raw meat.  Be sure to thoroughly wash all items that have come into contact with raw meat.  Keep foods that need to be refrigerated cold.  For example: potato salad, deviled eggs, cheeses, etc.  Make sure grills are properly distanced from homes or other structures. Over 10,000 home fires are started every year because of grills. Be sure your grill and any propane tanks or gas lines are in good working condition prior to lighting.
We hope everyone enjoys a safe and fun holiday weekend.  Take care of yourself and others over the long weekend!