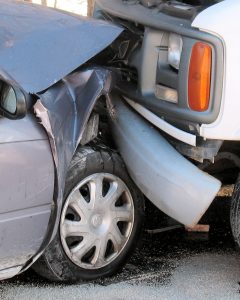 According to a recent report in The Tennessean, Franklin police need help locating a driver who caused a deadly motorcycle accident last week on McEwen drive.  According to witnesses, an unidentified Nolensville woman, age 50, changed lanes and knocked the motorcycle into a curb.  The motorcyclist, who was thrown from his bike, was severely injured and later died at the scene. If you or a family member was involved in an accident with an unidentified driver who does not stop, you can still recover money for your losses if you have the right insurance and know what to do.
First, even if you do not know who caused your accident, you can still recover money for your losses from your own insurance carrier IF you have uninsured/underinsured motorist coverage.  We have written lots of posts about this type of coverage. If you want to learn more, just click here, here and here.
Second, if you have uninsured/underinsured motorist coverage, you need to know that the law in this area is different from a car accident in which both drivers stopped and identified themselves.  To successfully make a claim when the other driver is not known you must either (a) have physical proof of the contact such as a paint transfer from where the vehicles impacted or impact damage unrelated to any subsequent impacts with trees, other vehicles, etc.; or (b) you must have proof from a witness outside of your vehicle that there was in fact another driver who caused the accident.  In other words, your passenger can not be the one to corroborate the existence of the other driver.  Instead, a bystander, a witness in another vehicle, a traffic cam video, etc. must substantiate an unidentified driver caused the accident.
So if you are involved in a car accident because of the negligence of an unidentified driver who does not stop, you should immediately note, if you are able, anything you can about the other driver or the vehicle they were driving: license plate number, bumper stickers, the make, model and color of the vehicle, the county it was registered in, physical appearance of the driver, etc.  Write it down as quickly as possible so that it is documented and you can refer to it later.  (This is true if you witness an accident of this type as well.)  Also, write down the names and contact information of any witness to the wreck – do not rely on the police officer to note this information in the crash report.  (If you do not have uninsured/underinsured motorist coverage, there is not a lot that can be done unless the other driver is eventually found.)
If you do have uninsured/underinsured motorist coverage, we urge you to contact an experienced injury lawyer immediately after your accident.   An experienced injury lawyer can secure traffic cam videos or  get statements from witnesses.  If your vehicle was totaled, your insurance company will sell it for salvage very quickly.  As a result, valuable physical evidence demonstrating contact with the unidentified driver might be lost.  An experienced attorney can preserve the vehicle and have it analyzed for evidence helpful to your case.
Finally, and indeed most importantly, if you happened to witness the horrible wreck on McEwen Drive that cost the motorcyclist his life, please reach out to the Franklin Police Department as quickly as possible.  The family of this man is entitled to know who caused his death.  And, if the driver of the vehicle who caused this crash happens to be reading this post, I encourage you to step forward and accept responsibility for what happened.