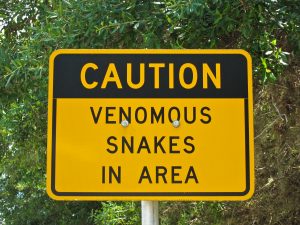 Recently, I have seen two instances of people posing as lawyers and engaging in unscrupulous behavior.  Tennessee Attorney General Herbert Slatery is now involved in one of the cases, and criminal charges are pending against the other.  So what exactly are these posers alleged to have done and what can you do to protect yourself?
The first incident involves the November 21, 2016 school bus crash in Chattanooga.  Investigators for a law firm based in Dallas Texas, The Witherspoon Law Group PLLC, allegedly contacted victims as they made funeral arrangements at a Chattanooga funeral home.   It is a violation of Tennessee law for attorneys to solicit business within 30 days of a tragedy.  (Please note: an injury victim or family member of a victim may contact a lawyer anytime.  This law only prevents lawyers from trying to get a case by contacting an injury victim within 30 days of an accident.)  But contacting the family within the prohibited 30-day period was the least offensive thing these investigators allegedly did.  Posing as lawyers, the investigators are reported to have pressured families to sign contracts and other documents, told one family the funeral home would not bury their child unless they hired the law firm, offered to pay funeral expenses in exchange for hiring the law firm, etc.  And just to be clear, an attorney cannot use an investigator or anyone else to do what the attorney is prohibited from doing.
The second incident involved a man allegedly posing as a criminal defense lawyer.  He purportedly took retainer fees from family members and then failed to show up in court.  Of course, he could not show up in court if he was not a lawyer.  These families claim they lost the money they paid, and one woman who had paid the fake lawyer $5,000 said she did not have enough money to pay for another lawyer.
So what can you do to protect yourself from conduct like this?   We have a list of questions you should ask when considering a personal injury attorney.  But the reality is these questions can be used for almost any type of law whether criminal, probate, divorce, etc.  Hiring a lawyer is an incredibly important decision and you want to be sure to hire the right one for you and your family, so take the time to do some homework.   A little time on the front end could save you a lot of money, frustration and heart ache in the long-run.
At The Law Offices of John Day, P.C., we never solicit victims of accidents and tragedies.  But we are here to help if you want to contact us.  We have offices in both Nashville and Murfreesboro but if you need us to come to you we are happy to do so.  You can reach us by calling 615-742-4880 (Nashville) or 615-867-9900 (Murfreesboro) or 866-812-8787 (toll-free).  When you call, we will provide you with a free case evaluation.  If you decide to hire us, we will handle your case on a contingency basis so we only get paid if we win.  Our award-winning attorneys have helped thousands of satisfied clients, and we are here to help you too.