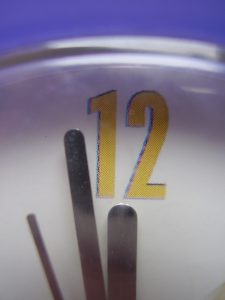 As the New Year approaches, many start to think about improvements they want to make in their lives for 2017.   At The Law Offices of John Day, P.C., our work involves helping people who have been injured in accidents and, since most accidents are preventable, we thought we would give you some New Year's resolutions that can help protect you and others. The best part of these resolutions is, for the most part, they are easy and painless to implement (unlike that weight resolution most of us make). Here are our recommendations:
Check your auto insurance and make sure you have uninsured/underinsured motorist coverage. I can't tell you how often someone calls our office with significant injuries from a car accident who cannot recover any money because the driver who caused the accident did not have insurance and the client did not have uninsured/underinsured motorist coverage. We have written a number of posts about uninsured/underinsured motorist coverage and you can find them here, here, here and here. But, our number one piece of advice to protect yourself would be to purchase uninsured/underinsured motorist coverage with as high of limits as you can afford. You will truly be surprised at how cheap it is and it can mean the difference between receiving compensation for your medical bills, lost wages and injuries and receiving nothing.
Wear your seatbelt. They save lives. Period.
Go to the NHTSA website and enter your vehicle information to determine if there are any open recalls. This is especially important if you bought your vehicle used or you have moved since your purchased your vehicle. Then, register your vehicle with the manufacturer.
If you own a dog, be sure your homeowners' insurance covers dog bites. Some "bully breeds" are often excluded. If you do not have coverage through your homeowners' policy, purchase a separate policy. Just like uninsured/underinsured motorist coverage (discussed in item #1), this type of coverage is pretty inexpensive and it will protect your assets in the event your dog does injure someone.
Prevent carbon monoxide poisoning by installing carbon monoxide detectors in your home and replace the batteries as needed.
Don't drink and drive. Of course, it goes beyond this. Do not operate a motor vehicle of any type (car, truck, boat, jet ski, motorcycle, scooter, etc.) if you are under the influence of any type of drug.
If you own a boat or jet ski, you are responsible for any harm caused by your vessel even if you are not driving. So only entrust your jet ski or boat to responsible drivers. (For more information on this issue, click here.) And, always use appropriate life jackets when tubing, jet skiing, skiing, wake-boarding, etc.
If available, register new products with the manufacturer so that you get prompt notice of any recalls or hazards.
Be prepared in the event you are involved in an accident. Take a few moments and review our What To Do Following An Accident page.
If you or a loved one is injured, contact an attorney immediately. Do not wait. To help you select the accident attorney who is right for you, take a minute and review our How To Select A Personal Injury Attorney page.
We wish you and yours a safe and happy 2017. If we can ever be of service to you, please contact one of our award-winning attorneys at 615-742-4880 (Nashville) or 615-867-9900 (Murfreesboro) or 866-812-8787 (toll-free).   The phone call and initial consultation are always free.