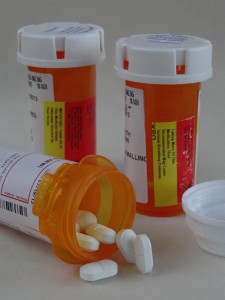 You may have seen the Xarelto commercials featuring Arnold Palmer, Kevin Nealon, Chris Bosh and Brian Vickers — the ones that tout the convenience of Xarelto. According to the manufacturer, there are two benefits of Xarelto: (1) patients on Xarelto do not have to avoid vitamin K rich foods and (2) patients on Xarelto do not have to undergo frequent blood tests to monitor their INR.  Now, if you are a patient on warfarin (Coumadin), the decades-old blood thinner, Xarelto might sound like an attractive option. But, most patients do not know the dangers of Xarelto.
Of course, all blood thinners carry the risk of internal bleeding. But studies suggest that Xarelto has a much higher incidence of internal bleeding than warfarin (Coumadin).   While this is bad, it gets worse.   With warfarin (Coumadin) if bleeding occurs, doctors can quickly reverse the anticoagulant properties of the drug. The same is not true with Xarelto. There is not an effective reversal agent, which means if a patient does have a bleeding incident, serious injuries or even death could occur.  Other risks are also present with Xarelto and you can read about them as well as how Xarelto was launched on the FDA's fast track, how Xarelto is similar to Pradaxa and more on our website. We have five pages dedicated to Xarelto information and all you need to do is click on one of the links below:
Xarelto and Pradaxa: A Safety "Wrong Turn"
If you or a loved one wants to learn more about a Xarelto claim, we encourage you to review these pages. We also invite you to review the awards and honors our firm has received, the testimonials of some of our satisfied clients, some of the FAQ pages on our website so you can learn more about us, the litigation process, etc. But whatever you do, give us a call. We handle all Xarelto cases on a contingency basis, which means we only get paid if we recover money for you. And, unlike some lawyers, we advance all case expenses instead of asking you to either pay them out of your own pocket or obtain expensive litigation loans.
When you call us, we will review your case, answer your questions and advise you of your legal rights for free. No catch. No obligation. But, do not delay. The law only allows you a limited time to pursue your legal rights or lose them forever. Call us anytime at 615-742-4880 (Nashville) or 615-867-9900 (Murfreesboro) or 866-812-8787 (toll-free from anywhere) to get started. We have recovered millions and millions of dollars for our clients and we would like to help you too.