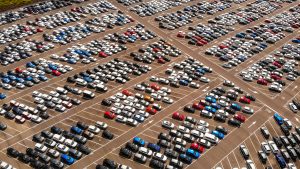 March 7th through the 13th is the National Highway Traffic Safety Administration's (NHTSA) National Vehicle Safety Recall Week.  Since 1966, when NHTSA was given the authority, the agency has recalled almost 400 million cars, trucks, buses, RVs, motorcycles and mopeds.  In addition, the NHTSA has recalled more than 46 million tires, 66 million pieces of motor vehicle equipment, and 42 million car seats due to safety defects. Do you know how this federal agency decides a recall is warranted?  Do you know how the safety recalls work?  Do you know how to make sure you receive notice of a safety recall?
Recalls are an incredibly important resource for maintaining safe vehicles on our roadways.  In simplified terms, a variety of federal laws require vehicle manufacturers to report injuries and deaths, warranty claims, consumer complaints, property damage claims, field reports etc. to the NHTSA.  In addition, individual consumers can report safety problems directly to the NHTSA.
The NHTSA receives this data and evaluates it to see if the data suggests there is a safety defect in a particular vehicle or if the data suggests the vehicles does not comply with the Motor Vehicle Safety Standards issued by the NHTSA.   A safety defect is considered any problem that creates an unreasonable risk of injury or death.  This encompasses a wide range of issues and not all of them are related to motor vehicle accidents.  To be sure, if a vehicle's airbag does not deploy during an accident according to the design specifications and the applicable FMVSS, that would be a "safety defect".  But if a vehicle poses an unreasonable risk outside the context of an accident such as a potential injury to a mechanic who works on vehicles (for example, fan blades that break too easily and cause injury), then the NHTSA can declare it a safety defect as well.
It is important to remember that the defect must relate to safety for the NHTSA to get involved.  Cosmetic problems such as rust, upholstery or leather fading, inoperable air conditioners, defective radios, etc. are not within the NHTSA's purview.
If the NHTSA spots a trend, the agency will investigate and ultimately decide if a recall of the vehicle is warranted.  And of course, a manufacturer can recall a vehicle on their own.  If a recall is made, the manufacturer must fix the safety defect free of charge to the consumer.  The manufacturer must notify the registered owner of the vehicle that it contains a safety defect and advise them how to receive a free repair.
So, here are four important things you should know about recalls:
You can and should report to the NHTSA any safety defects you observe in your vehicle. The more reports they receive then the more likely the NHTSA will open an investigation;
If you receive a recall notice for your vehicle, be sure to take your car to an authorized dealership to have the defect remedied. Remember, any defect covered by a recall is safety-related;
If your vehicle was pre-owned, be sure to register your ownership with the manufacturer so you receive recall notices. Most sellers do not update owner information with the NHTSA so you need to do this yourself;
If you want to know if your vehicle has any open recalls, you can easily check on this page on the NHTSA's website.  All you need is your VIN number.
As always, our award-winning attorneys are here to help you if you have been injured in an accident of any type.  We offer a free, no-obligation consultation and we only get paid if we recover money for you.  To find out if you have a case, just give us a call at one of our convenient locations below:
Nashville: 615-669-3993
Murfreesboro: 615-867-9900
Brentwood: 615-742-4880
Toll-Free: 866-812-8787