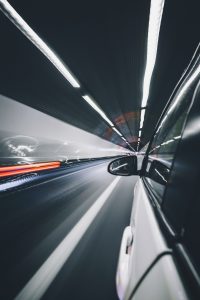 Lane departure warnings, blind spot alerts, back-up cameras, and automatic emergency braking are just some of the more recent accident-avoidance technology that has become prevalent in new cars and trucks.  Today, we want to tell you about some technology that the National Transportation Safety Board (NTSB) is recommending in order to combat drunk driving and the crash detection technology in the new iPhone 14 that is creating some headaches for emergency dispatchers.
First, the NTSB has recommended that every new vehicle in the United States be equipped with technology that monitors the driver's blood alcohol.  This technology already exists and is often installed in the vehicles of those convicted of drunk driving.  The NTSB's proposal would simply make it mandatory in all vehicles.   While the NTSB does not have the authority to implement this recommendation, they have been lobbying for it for over a decade.  With traffic deaths at record highs and drunk driving deaths factoring into 28% of all fatal car and truck accidents, the time for this technology may have finally arrived.
Notably, the infrastructure law recently passed by Congress with bipartisan support mandates that The National Highway Traffic Safety Administration (NHTSA), the federal agency responsible for automotive safety, must order automakers to install technology that will monitor a driver to determine if they are impaired.  The law gives a deadline of three years but the NHTSA may seek an extension which it typically does.
Now that we have covered technology that is likely coming to cars and trucks, let's talk about some technology that has already arrived for owners of the iPhone 14.    The new iPhone 14 has offers Crash Detection.  According to Apple, the technology can sense a severe collision and call 911 and your emergency contacts if you are unable to do so.
After 1 million hours of real-world driving and testing, the technology can detect a rear-end accident, head-on accident, a side impact or a rollover crash.   The technology detects a crash several different ways: cabin pressure changes from a deployed airbag, sudden speed shifts and abrupt changes in direction.  And while there have already been reports of the technology properly alerting authorities to a severe crash with occupants who needed help, there have also been reports of emergency dispatchers receiving calls because the owner of the iPhone 14 was on a roller coaster.  In Warren County, Ohio, the emergency dispatch office has frequently received five such calls in a single day.  Obviously, unnecessary calls to an emergency dispatcher could drain a valuable resource especially if other valid calls are coming in at the same time.   So, if you own an iPhone 14 and are headed to Dollywood or Six Flags or any other park with roller coasters then either turn your phone to Airplane Mode or you can disable Crash Detection in Settings while riding the rides.
In Tennessee, we have higher than average car and truck crashes and higher than average traffic fatalities, so new technology that can help prevent injuries and deaths is great news.   At the Law Offices of John Day, our experienced and award-winning injury lawyers are here to help if you or a family member has been involved in a serious accident.  We handle all accident cases on a contingency basis and, unlike some injury attorneys, we advance all case expenses interest-free so you do not have to come out of pocket to pursue your legal rights.  To discuss your case for free, give us a call:
Nashville: 615-669-3993
Brentwood: 615-742-4880
Murfreesboro: 615-867-9900
Toll-Free: 866-812-8787