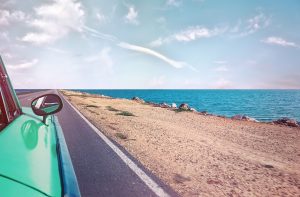 Middle Tennessee schools and many colleges are poised for spring break.   As a result of the pandemic, more families are opting to drive to their destination this year.  Even those that are not planning on taking a trip should be prepared to share the roads with those that are.  Are you and your car ready? Do you know the most important things you can do to avoid being in a car accident?
Researchers at two Florida universities found that there are significantly more fatal accidents in the month of March at top vacation spots like Florida, California and Arizona.  Of course, one of the first factors that comes to mind is drunk driving by college-aged students.  To be sure, drinking and driving is dangerous but that is just one of many factors that leads to the increase in spring break car accidents.  So, let's review some of the steps you can take to reduce the chances that you are involved in a car accident:
Watch your speed. For more than two decades, speed has been a contributing factor in roughly 1/3 of all fatal car and truck accidents.   The beach and mountains are not going anywhere, so slow down.  If you have to be at your destination by a certain time, build in plenty of extra time so that you do not have the urge to speed.
Make sure your vehicle is ready for the trip. Check tire pressure and brakes.  Make sure all your lights and signals are working properly.  Even if you think the weather is going to be perfect, check your windshield wipers to make sure they are in good working condition.  Do not overload your vehicle and be mindful that a fully loaded vehicle handles differently and will take longer to stop.
Be on the lookout for road hazards. As Middle Tennessee drivers know, the recent snow, ice and salt has wreaked havoc on our roads.  Be on the lookout for large potholes that could cause you to lose control.  As the weather warms, road construction crews will be more prevalent so be on the lookout for changing road patterns and construction personnel.
Drowsy driving can be just as dangerous as drunk driving. Get plenty of rest before heading out and rotate drivers, if possible.  Take rest stops as necessary.
Be prepared for different driving laws. For instance, in some states, it is illegal to pass on the right or to turn right on red.
Don't tailgate. With more out-of-state travelers on the road, more drivers could be unfamiliar with the route and might drive more erratically as they try to find their way – such as failing to signal, breaking hard, turning late.  Give yourself enough time to react.
Avoid road rage. Be a courteous driver.  Don't ride in the fast lane but instead move over for faster vehicles.  Be mindful of your high beams at night.  If you are confronted with an aggressive driver, remember these tips for de-escalating the situation.
Map your route and, if possible, let someone else in the vehicle be responsible for navigation so that you can devote all of your attention to driving. In fact, let someone else in the car be responsible for everything else: navigation, the tunes or podcasts, the air-conditioner or heater, the kids, the dog, etc.
Whether you are staying home or taking a road trip, we hope everyone has a healthy and safe Spring Break.  But if you should need us, we will be here.  Just give us a call for a free consultation about your case.  Our award-winning lawyers handle all accident cases on a contingency basis so we only get paid if we recover money for you.
Nashville: 615-669-3993
Murfreesboro: 615-867-9900
Brentwood: 615-742-4880
Toll-Free: 866-812-8787