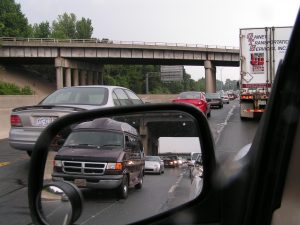 At the Law Offices of John Day, our award-winning lawyers work on car and truck accident cases every day.  We also try to stay abreast of hot topics and new information related to car and truck accidents.   Here are a few of the ones that have hit our radar lately:
For the first time, Tennessee drivers and occupants have surpassed 90% seatbelt usage. That is cause for celebration.  Last year alone, seatbelts saved almost 15,000 lives.  If you are still in the 10% who does not wear your seatbelt, it is time to adopt a new healthy habit.  And, on the subject of seat belts, many folks think that if they were not wearing their seatbelt that they can't bring a claim for injuries sustained in an accident, but that is not necessarily true.  By statute, the fact that a person was not wearing their seatbelt is NOT admissible in car accident litigation unless you are suing a car manufacturer alleging the car was defective.  For a more complete explanation of this evidence rule, read this earlier post.
At least one car manufacturer, Volvo, is planning on equipping cars with sensors to stop drunk drivers.  The sensors would work as follows: if the vehicle detected erratic driving, it would send a warning signal to the driver.  If the driver continued to drive erratically, the vehicle would slow itself down and alert an assistant service like OnStar.  If that failed to correct the erratic driving, the vehicle would slow down and stop itself.  Drunk driving kills over 10,000 people per year in the United States, and another 300,000 are injured.  If a smart car can detect a drunk driver and keep them from driving, we say "Well done, Volvo!"
The Tennessee Highway Patrol is placing officers as passengers in tractor-trailers to ride along our interstates and look down into passing cars so they can catch texting drivers in the act. With one in every four car accidents being linked to texting and driving, we are in favor of this novel way of catching drivers engaged in this dangerous behavior.   We post a lot about texting and driving because it is the cause of so many car and truck accidents.  If you want to learn more about ways you can avoid the temptation, click here for more information.
At the Law Offices of John Day, our experienced attorneys handle all car, truck and motorcycle accidents on a contingency basis.  This simply means that we do not get paid unless we recover money for you.  You do not pay us for the initial consultation and you don't pay us anything out of your own pocket.  There is not a retainer and there is not an hourly fee.  Just as importantly, unlike some lawyers, we advance all case expenses.  Again, this is so you do not have to pay anything of your pocket to pursue your rights in an accident case.  If you would like to see if we can help you, just give us a call at any of the numbers below.
Nashville: 615-669-3993
Murfreesboro: 615-867-9900
Brentwood: 615-742-4880
Toll-Free: 866-812-8787