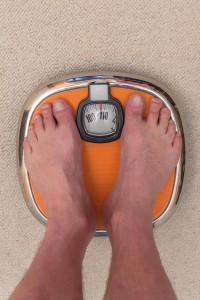 So, it is January 4th.  How many of your New Year's resolutions are already busted?  If you are like most of us, it is probably at least one.  That is the bad news.  But, here is the good news: below is a list of 10 easy New Year's resolutions that are easier than losing 10lbs and will help keep you safe and prepared in 2016.
This one is very important so we are leading with it. Make sure you have adequate uninsured/underinsured motorist coverage. Tennessee ranks as the 6th highest state for uninsured motorists. Slightly more than 20% of the drivers out on our roads, do not have insurance. And then there is another whole segment of drivers who only carry the state minimum limits which are $25,000/$50,000. Uninsured motorist coverage will reimburse you for your losses (medical bills, lost wages, pain and suffering, scarring, disability, etc.) caused by the accident with the uninsured motorist. Likewise, underinsured motorist coverage will help pay for the same losses over and above the coverage of the other driver. For example, let's assume you and your two minor kids are riding in your car and are hit by a driver who only has the state minimum limits. All three of you are seriously injured with extensive hospital stays and recovery time. If you do not have underinsured motorist coverage, the total amount you and your children will be able to recover from the other driver's insurance company is $50,000. But, if you have underinsured motorist coverage in the amount of $300,000, then you can collect up to another $250,000 from your own insurance company for losses caused by the accident. This insurance coverage is so important for your own protection, and it is surprisingly inexpensive. Call your insurance agent today and add it to your package.
Hoverboards were all the rage this year for Christmas. But, aside from the battery issues with these devices, they do present a fall hazard just like rollerblades, bicycles, skateboards, etc. So wear a helmet and protect your noggin.
According to the Tennessee Department of Health, 50% of carbon monoxide poisonings occur in the home.   Get a carbon monoxide detector and keep it and your smoke detectors in good working order.
If you own a pool, check the drain cover and make sure it is compliant with the Virginia Graeme Baker Act and ensure it is adequately fenced so that young children don't accidentally fall in. For more information on drain cover safety, click this link.
Know and follow Tennessee's dog laws. Tennessee's dog bite laws are explained on our website so just click here for more information.
Make sure your homeowner's policy covers dog bite claims especially if you have certain "bully" breeds like Pitbull, German Shepherd, Rottweiller, Doberman Pinscher, etc. as many policies now exclude these breeds. If your homeowner's policy does not cover your dog, purchase a separate policy for your own protection. There are nearly 5 million dog bite incidences per year and 800,000 of those will require medical care. If you do not have adequate coverage to protect yourself and your guests, then you will be paying for the harm your dog causes out of your own pocket.
While we say this all the time, we cannot say it enough: please be a good driver. Don't drink and drive. Don't text and drive. Don't put your mascara on while driving down the road. Have plenty of insurance coverage.   You get the idea. We all know what a good driver looks like but some folks have a hard time doing it day in and day out.
Register products with the manufacturer. This includes new products and ones you purchase used. Name a product and, at one time or the other, it has probably been the subject of a recall. This includes strollers, ATVs, cribs, used cars, toys, cooking equipment, etc. The rate of recall completions is generally quite low and it is often because folks simply do not know about the recall. However, if you register your product, the manufacturer is required by law to notify owners — hopefully before any harm has come to you or your family.
Get your affairs in order. My wife and I recently updated our wills, living wills and powers of attorney, so I know it is not fun stuff. But, it is important stuff. While our firm does not handle this kind of work, we will gladly provide you with a referral to a qualified and competent lawyer who does handle this stuff. Just give us a call and we will be glad to give you some names at no charge, of course. As part of this process, keep a medical health history that includes current prescriptions and make sure someone knows where it is. That way, if you are incapacitated in an accident, the health care professionals will have that information.
And last but not least, we sure hope your 2016 is happy and safe. But if you or a loved one is injured by someone else, hiring the right lawyer can make all the difference in your recovery. For more information on what you should be looking for in an injury attorney, click here. Then, we invite you to peruse our website and compare our results, our awards and testimonials from our former clients with others. Then, give us a call at 615-742-4880 (Nashville) or 615-867-9900 (Murfreesboro) or 866-812-8787 (toll-free).