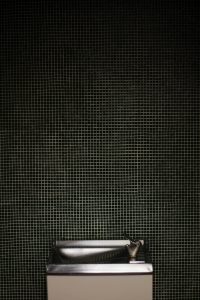 Earlier this week, The Centers for Disease Control and Prevention, the nation's watchdog for public health, had to close some of its office space in Atlanta because Legionella bacteria had been discovered in the building, which had been shuttered by the coronavirus pandemic.   Apparently, the effects of the pandemic continue to know no bounds.  So read on to learn more about the bacteria, where you are likely to encounter it and its risks (it can be deadly to one out of every 10 people infected).
Like the coronavirus, Legionnaire's diseases is a respiratory illness.  Legionella bacteria forms in warm, stagnant water.  Offices, schools, buildings, gyms and other buildings that have been shut down due to the pandemic are particularly at risk. Legionella bacteria can form in pipes and toilets, cooling towers for air conditioning units, pools, fountains, hot tubs, ice machines, etc.  When these systems are used again, the water can become an aerosol.  If it is tainted with Legionnaire's, serious illness and death can result to anyone who inhales it.
Property owners and maintenance companies should institute proper safety precautions to prevent Legionella bacteria from infecting occupants.  Flushing of water systems, appropriate disinfecting and testing can be critical.
Just like the coronavirus, some people infected with Legionella will experience no symptoms or mild ones.  However, others can become very sick.  Symptoms of Legionnaire's include: cough, shortness of breath, chest pain, fever, muscle aches and headaches. As the disease progresses, an infected individual may also experience nausea, diarrhea or vomiting and confusion or an altered mental state.  Just like the coronavirus, older individuals, people who smoke and people with already compromised immune systems are most at risk.
OK, here is some good news: Legionnaire's disease typically responds very well to antibiotics if treated in time.  So if you are having these symptoms or you think you have been exposed, get yourself to a doctor and ask for a test.
At the Law Offices of John Day, our award-winning lawyers have helped victims of Legionnaire's disease recover the money they deserve and needed as a result of their injuries.  In a recent case, we represented 5 individuals who were infected with Legionnaire's as a result of a poorly maintained hot tub and pool.  One of those individuals lost her life to the disease.  If you or a loved one has been diagnosed with Legionnaire's disease, we are here to help.
We handle all Legionnaire's cases on a contingency basis, which means we only get paid if we recover money for you and your family.  In addition, so you do not have to pay any money out of pocket, we advance all case expenses and you only repay us if we are successful in recovering money for you.  For a free, confidential consultation, simply give us a call.  We have three convenient Middle Tennessee locations.  And as always, we will come to you if you are unable to come to us.  In fact, our most recent Legionnaire's case was in Memphis.
Nashville: 615-669-3993
Murfreesboro: 615-867-9900
Brentwood: 615-742-4880
Toll-Free: 866-812-8787