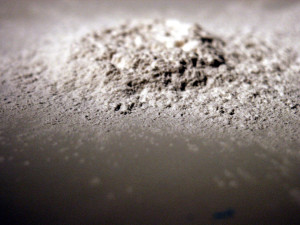 In a nutshell, here is the case: Jacqueline Fox had used talcum powder for more than 35 years. After she was diagnosed with ovarian cancer, a pathologist found talc in Fox's ovaries.   Experts believe the talc caused inflammation, which led to cancer and Fox's death. During a recent trial, a St. Louis jury awarded $72 million dollars to Fox's family.
After the trial, one of the jurors said Johnson & Johnson's own documents cemented his opinion on the company's responsibility for Fox's death. According to the juror, Johnson & Johnson tried to cover up the risks associated with talc and tried to influence the cosmetic boards. Other documents, according to the jury, suggested that as the hazards of talc became more widely known, Johnson & Johnson focused its marketing efforts towards Hispanics and African-Americans because they are the highest users of Johnson & Johnson products like baby powder and Shower to Shower.
Not surprisingly, in response to the verdict, reactions have been mixed. Johnson & Johnson continues to insist its products are safe and promises to appeal the verdict.   This despite the fact that an internal memo from a medical consultant employed by the company compared those who deny the link between the use of talcum powder in the female genitalia area and ovarian cancer with those who denied the link between smoking and lung cancer. Others see the verdict as a compelling victory for consumers who have been exploited by a company who clearly chose profits over safety. And yet others, as seen in a recent article in Self magazine, insist the evidence is murky and there is no reason to panic.
Quite frankly, Johnson & Johnson's reaction was predictable. But as for the murky evidence folks, why would the company at least not put a warning on the bottle and let the customer decide if they want to accept the risk?   Or better yet, given the fact that cornstarch is a perfectly acceptable substitute, and one that Johnson & Johnson uses in other products, why not use it exclusively since it does not present the same risk of cancer as talc? To date, I have not heard a good answer to those questions.
If you would like to learn more about talcum powder cases, we have a lot of free information on our website – just click here for our talcum powder pages. In addition, you can contact one of our award-winning lawyers for a free consultation in which we will review your case, answer your questions and advise you of your legal rights.   We handle all talcum powder and Shower to Shower cases on a contingency basis which means we only get paid if we recover money for you. And, we advance all case expenses so you do not have to worry about paying for the cost of the litigation out of your own pocket.
To get started, just give us a call at 615-742-4880 (Nashville) or 615-867-9900 (Murfreesboro) or 866-812-8787 (toll-free from anywhere). Or you can contact us online and we will call you. But, do not delay. The law only allows you a limited time to pursue your rights.