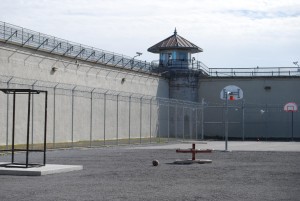 Yesterday, Stewart Parnell was sentenced to 28 years in prison for conspiracy, fraud and other federal charges that related to knowingly shipping out salmonella-tainted peanut butter that sickened and killed people. And all I can say is: it is about time. It is about time that corporate executives who make reckless or knowing decisions that ultimately kill people receive jail time.
"Just ship it." That was Mr. Parnell's response when notified of the problem by a plant manager.   To be clear, this was not a case in which a company was unaware of a problem with their product. To the contrary, Parnell and Peanut Corp. of America knew the peanut butter was contaminated with salmonella. In fact, they covered up positive lab tests and shipped it out anyway. The result: 9 people were killed and 714 were sickened. Perhaps, Parnell's sentence will send a message to corporate executives across the country that public safety comes before profits. That message is desperately needed as this type of conduct is not isolated. For example, the MSDS (Material Safety Data Sheet) for the resin used to make vaginal mesh clearly states it is not to be used in medical devices which will be permanently implanted in the human body. The manufacturer used it anyway causing serious injuries and complications for thousands. Or, look at the General Motors ignition switch defect which has been tied to 124 deaths. Executives at General Motors knew for years about the problem but did nothing. Instead of someone going to jail for the cover-up, General Motors simply paid a fine.
Unfortunately, I could go on and on with examples. While fines and large verdicts can have a deterrent effect on this profits-over-safety mentality, nothing is likely to be as effective as jail time. The sad truth is that many companies and their executives see fines and verdicts as a cost of doing business and consider them cheaper than a recall, lost market share, negative publicity, etc.  What's more, the cost of the fines or the verdicts can be passed on to insurance carriers, shareholders or the consumers. But accountability in the form of prison time cannot be passed on to anyone. That price is paid by the decision-maker responsible for the reckless or intentional harm, which is just how it should be.
If you or a loved one has been injured, we may be able to help. Give us a call at 615-742-4880 (Nashville) or 615-867-9900 (Murfreesboro) or 866-812-8787 (toll-free). We will review your case, answer your questions, explain your legal options and let you know if we can help. And, it will not cost you a penny out of pocket. The initial consultation is free and without any obligation. We handle all injury and death cases on a contingency basis. We have helped folks across the State of Tennessee – from Memphis to Mountain City – recover millions of dollars. We are here to help you too.  Just take a look at what our satisfied clients have to say about our top-rated lawyers and then give us a call.