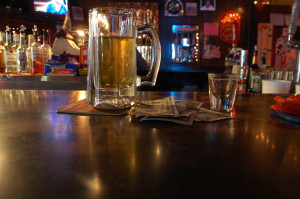 In 2015, more than 10,000 people lost their lives and another 200,000 were injured in drunk driving related car accidents and another 200,000 were injured.  In Tennessee, despite law enforcement making over 23,000 DUI arrests, drunk driving car accidents claimed 252 lives.  How does Tennessee compare to other states?
Tennessee ranked 19th in the country for drunk driving car accidents.  Wyoming was the worst state in the country and New York was the best.  New York's numbers are most likely attributable to the fact that a large percentage of its population (roughly 8.4 million) is concentrated in New York City and most residents in the City walk, take the subway or utilize cabs or ride-sharing services.  So while residents of New York likely enjoy libations as much as other States, they are not driving after consuming.  I do not have an explanation for Wyoming's numbers other the absence of public transportation options.  (If you know of some other reason, please let me know and I will be glad to update this post.)  Other states in the top 10 for worst drunk driving numbers are: Mississippi, South Carolina, Kentucky, Montana, Maine, New Mexico and both of the Dakotas.
DUIs are very expensive.  Standard costs include fines, attorney fees, DMV reinstatement, towing and storage and DUI classes. The national average cost of a DUI is approximately $10,000, but it can be a lot higher especially if you add to the equation the increased cost of insurance for the offender over the next decade. Some safety groups including the National Safety Council are advocating that first time DUI offenders be required to install ignition interlocks in their car.  The installation cost for an ignition interlock is roughly $75.00 to $100.00.  But more significantly, the monitoring cost is also about $75.00 to $100.00 per month.  So these costs will be added on to an already significant DUI bill.  And, of course, offenders also face jail time.
The best way to avoid a DUI is to plan ahead.  Decide in advance how you will get home whether it be a designated driver, an Uber, a taxi, the bus, etc.  If you don't trust yourself to do the right thing after having too many drinks, then get a ride at the start of the evening.  If you don't have your car, you can't drive it.  Alternatively, give your keys to a friend that you can trust will not to give them back to you.
At The Law Offices of John Day, P.C., we have seen first-hand the devastation a drunk driver can cause and we are here to help.  If you or a loved one has been injured in a drunk driving accident, one of our award-winning lawyers will provide you with a free, no-obligation case analysis.  To undertand your legal options, simply give us a call at 615-742-4880 (Brentwood) or 615-867-9900 (Murfeesboro) or 866-812-8787 (toll-free).  We handle all accident cases on a contingency basis which means we only get paid if we recover money for you.  We have helped thousands of satisfied clients and we would be honored to help you too.