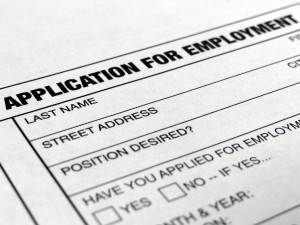 Ban the Box is a movement, which seeks to eliminate from job applications any questions about a job applicant's criminal background.   The theory behind the movement is that by "banning the box" prospective employers will not automatically discriminate against and eliminate candidates in the hiring process.
Metro Nashville has adopted a ban-the-box policy that will take effect January 1st. As it has been reported, under the policy, job applicants will not be asked if they have ever been convicted of a crime unless they are applying for a position in an emergency department or a Metro school position. It also does not prohibit the applicant from being asked about their criminal history during an in-person interview or prevent a criminal background check.
In theory, I agree with the Ban the Box movement. I completely agree that formerly incarcerated people should be given a fair chance as they have paid their debt to society. And, like most everyone else, they should have the right to earn a living.
I say beware the box because of the potential harm this creates for the public. Tennessee law recognizes the torts of negligent hiring and negligent supervision. Here is an example of the tort: a hotel chain hires a maintenance man with a criminal background that includes rape. As part of his job fixing things around the hotel, he has access to guest rooms and rapes a guest of the hotel. In this scenario, the hotel would most almost certainly be liable for negligently hiring someone with a violent background and giving them access to guest rooms.
Of course, Ban the Box does not prevent an employer from learning about the candidates' criminal background. Sure, it can be inquired about later or discovered in a criminal background check. But here is the problem, employers will have to be diligent about identifying company positions in which the employee will hold a position of trust (whether with money, privacy, customer safety, etc.) and then make sure to use a different application for those position or have a procedure in place to catch the issue later via a live interview or background check. It is easy to see how something might fall through the cracks in these situations. For instance in the hypothetical above, let's assume the former convict was not asked about his criminal background on the initial application because of a ban the box initiative by the employer. During the interview, the interviewer fails to ask about the person's criminal history and, since there were no red flags noted in the file, a criminal background check was not conducted.
Instead of banning the box, I think education of employers about candidates with criminal histories and their liabilities is the better way to go. Get the issue out in the open early.   Without this education, I can see many folks having their time wasted in getting ready for and attending an interview only to be dinged as soon as their criminal history is revealed. Or worse, a member of the public being harmed because appropriate screening was not conducted.
If you or a loved one has been the victim of a crime, you may be entitled to recover money for your injuries and losses.  We have a wealth of information on this subject on our website at www.johndaylegal.com/crime-victims.  We handle all injury and death cases on a contingency basis so we only get paid if we recover money for you.  To talk to one of our award-winning lawyers in a free, confidential consultation, simply give us a call at 615-742-4880 (Brentwood) or 615-867-9900 (Murfreesboro) or toll-free at 866-812-8787 (from anywhere else in the State of Tennessee or other states).