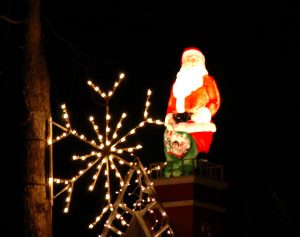 For most of us, our Christmas To Do list looks something like: buy gifts, wrap gifts, send Christmas cards, decorate tree and house, attend parties, etc.  In the hustle and bustle of all things Christmas, we often forget to do those things that can keep our families safe.  At The Law Offices of John Day, P.C., we want everyone to enjoy the most wonderful time of the year without getting hurt, so here is your To Do list:
Turn off Christmas lights when you are away or sleeping.
If you have a live tree, be sure to check water levels daily and do not place it too close to a heat source such as candles, heaters, fire places, etc.
Know which toys are on the Worst Toys List.
If a gift can be registered with the manufacturer, be sure to do it so you can receive any important safety recalls.
If you overindulge at a holiday party, do not drink and drive. Call a taxi or an Uber or Lyft or let a friend drive you home.
Candle fires increase in December so place candles on a stable surface away from children pets and combustible items. And, of course, do not leave them unattended.
On that trip to grandma's house, be sure everyone is buckled up and put your phone away while driving.
If guests will be staying with you, be sure to leave some lights on at night so guests don't hurt themselves by tripping or falling in the dark.
If young children will be in your home, child-proof your home as best possible. Put away medications, secure firearms and remind parents that your home is likely not as child-proofed as theirs and to keep a closer eye on the little ones.
When cooking for holiday meals and parties, be sure to cook food thoroughly, refrigerate leftovers promptly and be aware of any allergies of your guests.
If you are frying a turkey for the holidays, be sure to do it on a flat ground at least 10 feet from your house. Use a thawed, dry turkey and have a fire extinguisher ready.
When hanging decorations, use a step-ladder instead of a chair or stool.
Remember that lithium batteries can be very dangerous if ingested and keep them away from small children.
Before using holiday lights check them for fraying or loose connections and do not string too many strands together (check the manufacturer's recommendations).  Don't be like Clark Griswold and overload your extension cord or sockets.
Finally, as John recently said on Today Nashville, avoid bodily injury by not talking politics at your holiday get-togethers.
We hope you and yours enjoy an injury-free holiday season, but if you need us we are here.  We offer a free, no-obligation consultation if you would like to know if you have a case.  And, if we think we can help you and you decide to hire us, our award-winning lawyers handle all accident cases on a contingency basis, which means we only get paid if we recover money for you.  To get started, simply give us a call at 615-742-4880 (Nashville) or 615-867-9900 (Murfreesboro) or 866-812-8787 (toll-free).