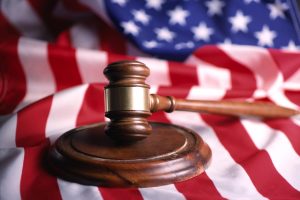 This was essentially the headline of a recent New York Times article.   As a 19-year-old, the subject of the article had flown into a rage and killed a man who had picked him up the week before as a hitch hiker.  While in prison, he spent hundreds of hours learning the law and, after being released on parole, was accepted to law school at Tulane University, where he was met with, perhaps not surprisingly, mixed reactions.  Even if he graduates from Tulane, the question remains as to whether he will ever be allowed to sit for the bar exam due to the character and fitness requirement of that exam.
Of course, we do not know, and probably don't care to know, the complete and entire life story of most people we hire from our plumber to our doctor to our lawyer, but there are some things you should know when hiring a lawyer.  Read on for 5 essential questions you should ask:
How often have you handled this type of case before?   Let's face it, most people do not want their case to be the guinea pig.  Of course, someone writing a will or handling a criminal case for the first time may do a fantastic job especially if the issues are not complex, but an experienced lawyer in the field is more likely to know the pitfalls and how to successfully navigate them.  Of course, you may not always know who is an experienced lawyer, so we recommend looking to see if the lawyer has been recognized by Best Lawyers, Martindale-Hubbell, AVVO, etc.  Also check to see if the lawyer has been board-certified in their field.  Lawyers who are board-certified undergo peer and judicial evaluations and must take another exam (different from the bar exam) specific to their area of practice.
What do you charge? Most injury lawyers charge on a contingency fee basis, which means they only get paid if they recover money for the injury victim and their family.  The difference between many injury lawyers is the percentage they charge and how they handle expenses and interest.  Some injury lawyers make their clients pay for the case expenses which can included court filing fees, court reporter fees, expert fees, etc.  These type of expenses can add up quickly.  Most injury lawyers, however, will advance these fees so the client does not have to come up with the money to pursue their case.  But, be sure to ask if the lawyer charges interest on those advanced expenses.  (At the Law Offices of John Day, we advance case expenses for our client and we never charge interest)
Do you have the resources to handle my case?  This can include the money to advance    In some types of cases, these expenses can be a quarter of a million dollars.  Resources can also include the staff necessary to handle your case.  For instance, at the Law Offices of John Day, we have a full-time registered nurse who has been on our team for decades.  Resources can also include caseload capacity.  If each lawyer in the firm has 250 cases, you and your case are almost certainly not going to get the same attention as you would at a firm who keeps their caseload low.
What is the disciplinary history of the lawyer? You can verify this yourself with the Board of Professional Responsibility, which is an arm of the Tennessee Supreme Court.  Someone with an extensive disciplinary history should raise a red flag.
Does the lawyer maintain malpractice insurance? While no one wants to think about things going wrong, you certainly do not want to find out your lawyer does not have malpractice insurance when it is too late.  More and more lawyers are foregoing this coverage and the clients are the ones who suffer if they make a mistake.  At the Law Offices of John Day, we have always carried malpractice insurance and always will.  We hope we never need it but we want to make sure it is there for our clients in the event we do.
The questions above are some of the most critical you should ask, but we actually have a more comprehensive list on our website and we encourage you to review it before you hire a lawyer.  We also invite you to learn more about the awards and honors our firm and lawyers have received.  Then, if you would like to talk to one of our attorneys in a free, confidential and no-obligation consultation, give us a call at one of the numbers below.
Brentwood:  615-742-4880
Nashville: 615-669-3993  
Murfreesboro: 615-867-9900
Toll-Free: 866-812-8787