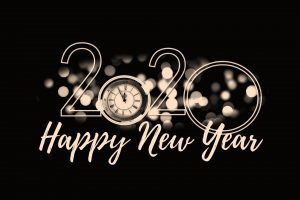 Forty-eight percent of car accidents on New Year's Eve are alcohol-related.  In fact, New Year's Eve is the second deadliest day of the year for car accidents (Memorial Day is first).  For these reasons, The Law Offices of John Day is proud to announce it will, for the third year in a row, be offering free Uber rides home for Murfreesboro residents.  Read on to learn how you can get home safely after a fun New Year's Eve.
To obtain a free ride home on New Year's Eve, simply use code JOHNDAYNYE with Uber.  Because we are lawyers, you know there is going to be some rules and fine print, so here it is:
The rides must take place within Rutherford County and up to 5-miles outside the county limits.
Rides are for a safe ride HOME. Uber drivers will not be permitted to take riders to another bar or restaurant.
The code is good for up to $25.00 of the cost of the Uber ride. Any excess cost will be the responsibility of the rider.
The code will be valid Tuesday December 31, 2019 from 11:00 p.m. to Wednesday January 1, 2020 until 2:00 a.m.
Rides are available on a first-come, first-served basis and the total spend will be capped at $5,000.00.
Remember, in Tennessee, it is illegal to drive with a blood alcohol level above 0.08%.  Sobriety checkpoints are allowed under Tennessee law and breath or blood tests may be administered if police have reasonable cause to believe a driver is over the legal limit for alcohol.  Because Tennessee is an implied consent state (by having a license you have impliedly consented to blood or breath tests), if you refuse a test, you can be found guilty of a Class A misdemeanor which is punishable by up to 11 months and 29 days in jail, a fine of $2,500 and revocation of your license.  Penalties for DUI and refusal of a blood or alcohol tests vary depending upon the driver's prior record and whether the driver was involved in an accident with serious injury or death.
Now let's talk about how much a DUI can cost you.   Attorney fees and other court fees can cost in the range of $5,000 to $8,000.  If your insurance company does not drop you altogether, you can expect your insurance rates to increase 3 to 5 times for roughly a 5-year period.  Depending upon circumstances, you could lose your license for 1 to 5 years which could impact your employment.  A DUI could result in jail time costing you your liberty.   And, worst of all, choosing to drive under the influence could cost you or someone else their life.
So do the smart thing: get a smart ride home on John Day this New Year's Eve.  We want everyone in our Murfreesboro community to have a festive but safe night so you can enjoy a healthy, happy and prosperous new decade.  Happy New Year to everyone!  May 2020 be good to you and yours.  And, as always, we are here if you need us.
*  Isn't it just like a lawyer to tell you a rule and then immediately tell you an exception.