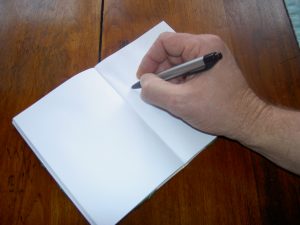 Well, we are one week into the new year and the new decade.  How are you doing on your resolutions?  Most folks, roughly 80%, will trash their resolutions by January 10th.  The failure rate on resolutions is so high because generally resolutions like weight loss or learning a foreign language or completing your graduate degree require hard work and take significant time.  But, we have 5 important resolutions that can be done in a couple of hours max and could make an incredible difference in your life.
Check to see if you have uninsured/underinsured motorist coverage.  Tennessee is 6th in the nation for uninsured drivers.  Over 20% of the drivers on our roads do not have any insurance whatsoever.  And then a large number of drivers only have the minimum limits.  If you or a family member is seriously injured by an uninsured driver or an underinsured driver, you will want to turn to your own insurance company to be compensated for medical bills, lost wages, disability, pain and suffering, etc.  So, you need UM/UIM coverage.  This coverage is surprisingly inexpensive for the protection it provides.  If you don't have it, get it.  If you do have it, you should still make a quick call to your insurance agent to make sure your coverage is adequate based on your circumstances. Some of the hardest conversations we have to have are with clients who have been seriously injured or lost a family member in an accident with an uninsured/underinsured motorist and they do not have UM/UIM coverage to protect themselves.
While you are on the phone with your insurance agent, inquire about gap coverage. Many people have never heard of gap coverage but it can be critical to your financial health after an accident.  Everyone has heard the adage about a new car's value drops thousands of dollars the second you drive it off the lot.  Well, if you get in an accident, and your car is totaled, you may owe more on your auto loan than your car is worth.  Gap coverage fills the gap between what you owe and what your car is worth in the event your vehicle is a total loss.  Of course, not everyone needs this, but we routinely see people who wish they had purchased this relatively inexpensive coverage.
One more thing to do while talking to your insurance agent: check to see that your homeowner's insurance covers dog-related claims. Each year, roughly 5 million people will get bitten by a dog; 800,000 of them will need medical care.  Unfortunately, children are a disproportionate number of the victims. If your dog bites someone, you want to make sure your homeowner's policy will protect not just you but the victim too.  This is especially true if you own a "bully" breed like a Pitbull, Rottweiler, German Shepherd, Doberman Pinscher, etc. as many policies now exclude these breeds and you will need to buy separate insurance protection.
While you are watching the Titans this weekend, take 10 to 20 minutes and jot down your medical history and the medical history of anyone who regularly rides with you. Be sure to list any medications including dosage and an emergency contact.  Keep the document in your glove box or wallet so that if you should be rendered unconscious in a wreck, emergency personnel have your pertinent medical information and can contact a loved one quickly.
While you are putting documents in your glovebox, also print out this quick sheet of what to do following an accident and keep it handy too.
So there you have it, folks.  Five important resolutions that you could have done within an hour.  Of course, we have more legal-related resolutions for you that we will discuss next week, but we wanted to start with the easy ones.  As always, our award-winning lawyers are here if you need us.
Nashville: 615-669-3993
Murfreesboro: 615-867-9900
Brentwood: 615-742-4880
Toll-Free: 866-812-8787