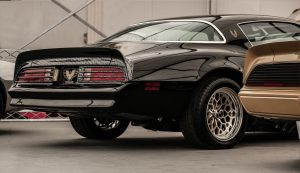 Perhaps, too many of us watched an excessive number of Smoky & The Bandit reruns or thought Ricky Bobby of Talladega Nights should be used for driving inspiration.  We don't know the cause, but we do know this: the South is a dangerous place to drive.  In fact, according to recently released federal statistics, 8 of the top 11 most dangerous places to drive are "southern states", as that term is defined by the U.S. Census as opposed to the teams currently comprising The SEC.  Read on to learn where Tennessee is ranked and our number one piece of advice on protecting yourself. 
As promised, here are the top 11 most dangerous places to drive according to the recent data:
South Carolina
Mississippi
Arkansas
Montana
Louisana
Kentucky
New Mexico
West Virginia
Arizona
Florida
Tennessee
For Tennessee specifically, traffic fatalities involving passenger vehicles and motorcycles have increased year-to-date over last year, and fatal crashes involving large trucks have also increased year-to-date over 2022.   Experts continue to point to the same culprits year after year: speeding, distracted driving and driving under the influence.
According to the Tennessee Highway Patrol (THP), a distracted driving accident happens every 25 minutes and 17 seconds.  For just a single year, distracted driving accidents in the State of Tennessee cost $449 million.  The age group most likely to engage in distracted driving might surprise you: it is drivers aged 20-34.   As for DUI crashes, the THP data shows that intoxicated drivers are the cause of 1 in 3 fatal crashes and 1 in 7 serious injury crashes was caused by an intoxicated driver.  Finally, while we could cite statistics on speeding, you don't need it.  You can easily see this for yourself if you drive anywhere these days.
To help protect yourself from this mayhem on the roads, the best advice we can give you is to purchase uninsured/underinsured motorist coverage.  Why is this so important?  1 in 5 drivers on Tennessee roads do not have any insurance coverage at all – zero.  Another large percentage of drivers only have the required minimum of coverage, which is simply insufficient if you are involved in a serious accident. In fact, the minimum coverage required by law has not been increased since 1989.  Of course, everything else has dramatically increased in price since then.  Thus, the need to protect yourself.
Uninsured/underinsured motorist coverage is insurance you purchase from your own insurance company, and it protects you if you are injured by a driver without any insurance or without enough insurance to fully compensate you for your losses.  Too many people think they have "full coverage" but then after an accident they unfortunately discover that their insurance agent did not include uninsured/underinsured motorist coverage in their "full coverage".  So take a moment and either email your agent to find out if you have uninsured/underinsured motorist coverage or look at the declarations page of your policy to determine if you have it.  If you do not, ask your agent to give you a quote.  It is surprisingly affordable, and it could mean the difference between you being compensated after an accident and receiving nothing.
If you have been involved in an accident and would like to discuss your legal rights and options, give us a call.  We offer a free, initial consultation and our award-winning lawyers handle all accident cases on a contingency basis so we only get paid if we recover money for you.
Nashville: 615-669-3993
Murfreesboro: 615-867-9900
Brentwood: 615-742-4880
Toll-Free: 866-812-8787