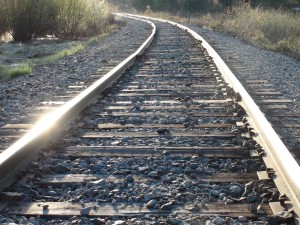 Recently, officials for the Music City Star commuter train announced construction on a new Lebanon station will get underway later this summer.   The new Lebanon station will be the seventh for the commuter rail line operating through Davidson and Wilson counties.
Mass transit options are welcome by many in the Nashville area. Mass transit would help alleviate some of the heavy volume that regularly snarls traffic on area interstates. And because the Nashville Area Metropolitan Planning Organization estimates one million more people will be in Nashville by 2035, traffic volume will only increase. So many see commuter train travel as an easier and cheaper way of getting to and from Nashville.
And while train travel is safe, especially compared to other forms of travel, accidents do happen. Often, the cause of train accidents is simple human error.   Fortunately, technology does exist to help prevent many of these types of accidents. Positive Train Control or PTC can prevent derailments caused by excessive speed, switching errors, unauthorized incursions, train-to-train collisions, etc.
As an example, let's look at Positive Train Control in the context of the Amtrak train 188 crash.  Earlier today, the National Transportation Safety Board (NTSB) issued a preliminary finding that there were no defects in Amtrak train 188's braking system, the track or the signals.   At the time it derailed, the train was traveling at 106 mph, more than twice the speed limit of 50 m.p.h. While the NTSB has not yet issued a final report on the cause of Amtrak train 188's derailment, we do know Positive Train Control would have prevented the train from reaching those speeds.
Federal legislation requires Positive Train Control be implemented by December of this year. Metrolink's CEO describes Positive Train Control as "perhaps the most important safety innovation in our lifetime".  Yet, only one of the four major freight railroads is expected to meet the deadline and many of the major commuter railroads are not expected to comply with the deadline.
Positive Train Control will be required on the Music City Star. And while PTC is not a cure-all balm capable of preventing all train accidents, it will help make train travel substantially safer for passengers.
If you or a loved one has been injured on the Music City Star or in any other form of train accident, you can speak with one of our top-rated attorneys in a free, no-obligation, confidential consultation. We will review your case, answer your questions and advise you of your legal options. We handle all accident cases on a contingency basis so we do not get paid unless we win. And, we advance all case expenses without charging interest. So you are never out-of-pocket any money to pursue your case. If you would like to talk to one of our award-winning lawyers, please give us a call any time at 615-742-4880 (Nashville) or 615-867-9900 (Murfreesboro) or toll-free at 866-812-8787. Or, if you prefer, simply contact us online. We have recovered well over $140 million dollars for our satisfied clients and we would be privileged to help you too