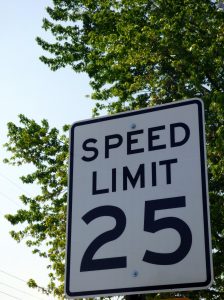 I know, it is summer and we should not be talking report cards.  But, Allstate is out with its driving report card in which the 200 largest cities across the country are ranked based on their driving safety record.  The report considers things such as claim history and the number of hard braking incidents for every 1000 miles.  This year, Allstate has also identified the 15 riskiest roads based on number of accidents.  So did any Tennessee cities or roads make the list?   Read on to find out.
Yes, four Tennessee cities made the list: Nashville, Knoxville, Chattanooga, Memphis and Clarksville.  Knoxville got the top spot for the State of Tennessee with a ranking of 19th.  Knoxville averaged 11.5 years between claims (better than the national average of 10.57), and was below the national average for hard brake events per 1,000 miles with just 18.1, while the national average is 19.  The next best performing driving city in the State is Chattanooga, which came in 31st.  Chattanooga had 10.9 years between claims and 21.4 hard braking events per 1,000 miles. Clarksville took 3rd place with a 47th ranking and the following stats: 10.4 years between claims and 16.9 hard brake events per 1,000 miles. Memphis was 100th in the rankings with 9 years between claims and 28 hard brakes per 1,000 miles.  Finally, Nashville was 5th of the Tennessee cities with a ranking of 108th based on 8.9 years between claims and 19.6 hard brakes per 1,000 miles.
If you are like me, you want to know who was the best and who was the worst.  Baltimore, Maryland was the last place finisher with 4.2 years between claims and 30.6 hard brake events per 1,000 miles.  In contrast, Brownsville, Texas was the best, but I think an asterisk should be placed by their name.  Brownsville drivers went 14.9 years between claims but the data on their hard-braking is not available.  For all we know, they could be horrible in that category. Therefore, I think the runner-up, Boise, Idaho should get the crown with 13.7 years between claims and 15.6 hard brake incidents.
As for Allstate's list of the Riskiest Roads, none of Tennessee's roads made the list which is fantastic.  But, the competitive streak in me is not satisfied with how Tennessee drivers performed on their report card.  We can do better.  Come on, Tennessee.  We can beat the pants off Boise, Idaho.  We just have to remember the basics:
Don't use your phone while driving. As explained in this post, on July 1st, it became illegal to hold your phone while driving.  Law enforcement hopes this will make it easier to crack down on distracted driving.
Slow down. Speeding reduces your reaction time and increases your stopping distance.  For Allstate report card purposes, it increases the likelihood of a hard brake.
Do not drive under the influence of any substance which could impair your ability to safely operate a car, truck or motorcycle.
So that is it — the end of your summer reading on this subject.  But remember, there is no summer vacation for The Law Offices of John Day.  Our award-winning lawyers are always here if you need us.  Give us a call at any of the numbers below for a free consultation.
Nashville: 615-669-3993
Murfreesboro: 615-867-9900
Brentwood: 615-742-4880
Toll-Free: 866-812-8787