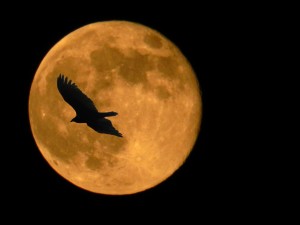 Tomorrow night is Halloween.   If your kids trick-or-treat on the ever-popular Richland Avenue in Nashville or Main Street in Franklin, then they can collect candy without worrying about cars. But most streets in our area are not closed for trick-or treating, so it is imperative for drivers to exercise extra care to help keep Halloween safe. Here are 10 tips:
Slow down. Allow yourself extra time to get to your destination so you don't have to speed to make it on time. When in residential neighborhoods, do not just go the speed limit – drive below the speed limit to increase your response time if confronted with a sudden emergency.
Turn your headlights on early. The most popular time to start trick-or-treating is 5:30 p.m., and it may or may not be dark enough at that time to trigger your car's automatic lights. So, be old-fashioned and turn them on manually to help kids notice you and for you to better see them.
Avoid distractions. Do not talk on the phone, text, select music, eat food, etc. Give driving your full time and attention.
Do not drive under the influence of alcohol or drugs. Call a friend. Call a taxi. Call Uber. Call Lyft. Just do not get behind the wheel if you are too impaired to drive.
Be extra aware at intersections. Do not assume kids see you. Instead, assume they do not.
Anticipate the unexpected. The excitement of trick-or-treating often causes kids to forget best safety practices. For instance, they may try to cross the street in between parked car.
Use extra caution when backing up or otherwise exiting a driveway as children may be crossing.
Use your signals at intersections and otherwise so that pedestrians are aware of your intentions.
In most areas, trick-or-treating is usually over by 9:30 but do not assume that all of the ghosts and ghouls are home and off the streets by that time. Continue to use caution even if you think most of the kids are done.
If kids are walking on the street, move over if at all possible and give them as much room as possible in case they trip on a costume, get bumped by another child, etc.
At The Law Offices of John Day, P.C., we hope you and yours have a happy and safe Halloween. You will find John, his wife Joy and his daughter Kate, also known as Wonder Woman, enjoying the festivities on Richland Avenue. On Monday, we plan on posting a picture over on our Google + page so be sure to check it out. And as always, if you want to discuss a case for free with one of our award-winning lawyers, just give us a call anytime at 615-742-4880 (Nashville) or 615-867-9900 (Murfreesboro) or 866-812-8787 (toll-free). We handle all accident cases on a contingency basis, which means we only get paid if we recover money for you.