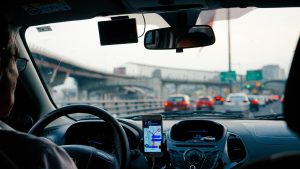 If you need further proof of these strange times, Memorial Day weekend may be Exhibit No. 15,643,782.  For decades, AAA has issued travel forecasts for Memorial Day weekend, but it will not this year because all of the normal predictors it uses for its models are not reliable in the face of the pandemic.  So what do the experts think this Memorial Day weekend will look like travel-wise?
Memorial Day weekend has long been the official start of the summer travel season. Last year, Americans made Memorial Day weekend the 2nd highest travel weekend on record.  But this year, a number of factors, almost all related to the pandemic, could result in this being the lightest travel year on record with AAA.  Currently, that position is being held by the Memorial Day of 2009, in the midst of the Great Recession, but experts believe that Memorial Day 2020 will be worse for the following reasons.
The first reason may be a little surprising to most.  In presidential election years, international travel by U.S. citizens tends to dip.  Experts believe it is because folks want to see how the election will affect international relations with other countries and our own economy.  But, of course, the main reason this Memorial Day weekend is expected to be record-breaking is because of the pandemic.  The Center for Disease Control and Prevention continues to advise against non-essential travel, an enormous number of Americans are out of work and fear of contracting the virus have most individuals and families staying at home.
But, if you are planning on traveling this Memorial Day, we have some tips to help you stay safe on the roads:
For the love, slow down. We went to do a curbside pick-up for dinner last night and I-65 was like a racetrack.  With reduced congestion, some drivers are engaging in excessive speeding and putting themselves and everyone else on the road at risk.
Memorial Day weekend has long been associated with BBQs and parties. If you decide to imbibe at the lake, the river, a park or anywhere else, be sure not to drive. Even if you are lucky enough to not hurt yourself or someone else, DUIs are expensive (fines, attorney fees, court fees, an insurance rate spike, etc.) and jail or prison is an even worse place to be right now with the current outbreak of coronavirus cases in incarcerated populations.
Before you leave on your road trip, give your car a little maintenance check. Is the air pressure in your tire appropriate?  Do you have windshield wiper fluid?  Are your lights working properly?
Another check you should do before your trip is with your insurance agent. Confirm your coverage and make sure you have underinsured and uninsured motorist coverage.  As people's financial burdens increase, the number of uninsured and underinsured drivers is likely to increase as well.  If you are involved in a serious accident with an uninsured/underinsured driver, this type of coverage, which is relatively inexpensive, will make all the difference in the world.
Be sure to wear your seatbelt.
No matter what your plans are for Memorial Day, we hope everyone is staying safe out there.