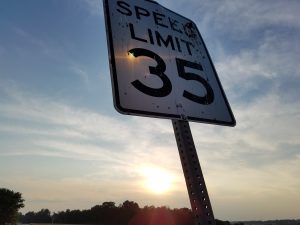 The National Highway Traffic Safety Administration (NHTSA) recently released its report on accidents involving cars, trucks, pedestrians and cyclists for 2021 (the most recently analyzed data) and the numbers are alarming.  So, let's just get right to them.  More Americans were killed on our roadways in 2021 than any year since 2005 – 42,915 people lost their lives.  Another 4.5 million people were injured and 23 million vehicles were damaged.  7,342 pedestrians were killed in 2021, the biggest number since 1981.  985 cyclists were killed, the biggest number since 1980.   What is causing this increase in car, pedestrian and bicyclists accidents?  What are the financial costs?  And how can you protect yourself from this growing trend?
These numbers are even more distressing when you consider the significant safety improvements in automobiles, such as lane assist to automatic emergency braking.  Then, what are the causes behind the increase in car accidents?  It mostly boils down to poor decisions by drivers.  Seatbelt use is down, and speeding has increased.  In fact, speeding has increased by 17%.   In addition, alcohol and drug related crashes have increased by 14%.  Risky driving and distracted driving have both increased.  Risky driving includes aggressive lane changes, the running of red lights, etc.
The financial cost of these car accidents is enormous.  The NHTSA has calculated that car accidents cost Americans roughly $340 billion per year.   Of course, the financial cost is not the only consideration.  The physical and emotional costs to individuals and their families who are either hurt or killed in car accidents are even more significant.  We know.  We see it every day.
What can you to do to protect yourself?   Below are 10 tips for staying safer on the roadways:
Stop treating red lights and speed limits as suggestions. They are the law.
Wear your seatbelt. It is the law.
Do not hold your phone while operating a vehicle whether for talking on it, texting, the navigation device, etc. Again, this is the law, and it has been the law for years now.
Keep your vehicle in good working condition. Make sure lights, brake pads and other safety equipment are working properly.
Check your insurance policy and make sure you have adequate liability coverage in the event you are the cause of an accident and that you have uninsured/underinsured motorist coverage in the event an uninsured or underinsured driver hurts you. The amount of liability coverage you need will depend upon your assets and overall financial condition.  As for uninsured/underinsured motorist coverage, buy as much as you reasonably afford.  You will likely be pleasantly surprised at how inexpensive this coverage can be.
Do not drive if you are impaired by alcohol or drugs. Instead, take a taxi, Uber or other ride service, ride with a designated driver or spend the night on a friend's couch.
Leave yourself plenty of time to get to your destination so you are not tempted to speed or engage in other risky behavior. Middle Tennessee traffic can be horrendous so plan accordingly.
Watch your temper and do not engage another driver who is angry or driving aggressively. Let them go around you. Take a different route to get away from them.  Retaliation could result in escalation which could cause an accident.
If driving long distances, take safety breaks. Get a cup of coffee, stretch your legs, etc. so that you stay alert and attentive to driving.
Concentrate on driving. Putting on make-up, eating, etc. make it hard for you to devote your attention to driving safely.
At the Law Offices of John Day, our award-winning lawyers are experienced in handling all types of car accident cases, and we would be privileged to help you with yours.  We represent car accident victims on a contingency-basis so we only get paid if we win and, unlike some injury lawyers, we advance all case expenses so you never have to pay anything out of pocket to pursue your legal rights.  To get started, give us a call for a free, no-obligation consultation about your car accident.
Nashville: 615-669-3993
Murfreesboro: 615-867-9900
Brentwood: 615-742-4880
Toll-Free: 866-812-8787