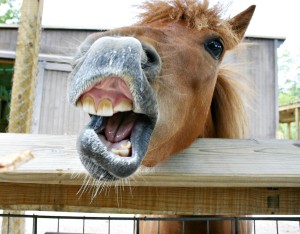 Recently, we were contacted by a woman who had sustained a broken elbow in an accident. She called our office and we reviewed her accident and her legal options with her. Given the circumstances of her accident, we told her we did not think we would be able to help her. But, we gave her some advice on what she could do to, at least, get the company to pay her medical bills. We later heard back from this woman who expressed her gratitude for us spending the time to talk to her and helping her find a way to get reimbursed for her medical bills. She ended her email by saying we had reshaped her opinion of personal injury lawyers.
Personal injury lawyers do get a bad name as ambulance chasers, sharks, etc. And to a large extent, some of our brethren have brought this on through a variety of practices including taking on too many cases causing them to neglect clients, airing tacky commercials with such catchy phrases as: "turn your wreck into a check", unethically pursuing injury victims, etc. I could go on but I think you know the conduct to which I am referring.
But, at The Law Offices of John Day, P.C., we strive to give personal injury lawyers not just a good name but a great name. Our goal is to provide some assistance to every single person who calls our office. Sometimes, we help them by accepting their case and aggressively working it to a successful conclusion. Other times, we have to tell people that we do not think they have a viable case. Of course, no one wants to hear that and we do not enjoy telling someone who has been seriously injured that we do not think they have any legal recourse. But, it does help people if you are level and candid with them so they can find closure on such an important issue. And finally sometimes, like the woman at the beginning of this story, we help folks by telling them they just might be better off without a lawyer and give pointers on how to handle the matter themselves.
At The Law Offices of John Day, P.C., our attorneys are passionate about the work they do. We know that not only are we helping our clients but that oftentimes we are bringing about change that can help those beyond the client we are representing in a particular case. For instance, in addition to getting our client the compensation they deserve, we want to get a company to change its safety policy or get a manufacturer to re-think the design of its product or the language of its warnings so that similar accidents don't occur in the future.
So if you have an accident case, give us a call and we will do our best to help you. We may not tell you what you want to hear, but we will tell you what you need to hear. Call us at 615-742-4880 (Nashville) or 615-867-9900 (Murfreesboro) or 866-812-8787 (toll-free) for a free, no-obligation consultation. We handle all accident cases on a contingency basis.