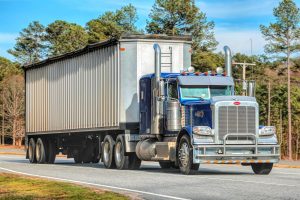 According to a recent study, Nashville has the unlucky distinction of having two of the most dangerous roads (out of a list of 30) in the country.  Interstates 40 and 65 both made the list.  For our readers in East Tennessee, don't feel left out; Interstate 75 was also included in the list so Knoxville is home to two deadly roads too.  These interstate exchanges are already dangerous but they almost certainly will become worse under new rules being proposed by the Trump administration.
Several weeks ago, the Trump administration proposed new rules for the trucking industry which would allow truck drivers to spend more time behind the wheel before mandatory rest breaks and off-duty periods. Reducing trucking safety regulations is a dangerous move especially since fatal truck accidents involving tractor-trailer and other commercial trucks are on the rise, with a 10 % increase last year.  In fact, large trucks were involved in 4,657 fatal accidents.
And fatigued drivers are also a very real problem.  In fact, experts agree that fatigued or tired drivers can be just as dangerous as drivers impaired by alcohol or drugs.   Drowsy drivers tend to make poor driving decisions and have slower response times to changes on the road.    And the Centers for Disease Control already specifically includes truck drivers in the category of drivers who frequently drive drowsy or fatigued despite the existing hours of service rules which are stricter than those currently proposed.
As a result of all of this, most safety experts warn these new regulations could make our roadways even more dangerous.  As anyone who drives Interstate 65 or 40 knows, these interstates are filled with tractor-trailers and other truck drivers.  The last thing these dangerous roads need are fatigued and drowsy drivers truck drivers.  If you do not think truck drivers' hours of service requirements should be relaxed, call or email your Congressional representatives.
But there is a bright spot for Tennessee drivers. Tennessee is amongst five states that have increased seatbelt usage.  This is wonderful news since seatbelts have been proven to reduce the risk of a fatal injury in a car accident by 45% for passengers in the front seat and 73% for passengers in the back seat.   In roughly half of all fatal Tennessee accidents, the victim was not wearing their seatbelt, so please buckle up. Tennessee law requires everyone wear their seatbelt or being using an appropriate child seat (for more information on child seats and booster seats, click here).   So keep up the good seatbelt work, Tennessee.
If you or a loved one has been injured in an accident with a car, truck or tractor-trailer, give us a call for a free, no-obligation consultation to see if you have a case.  Our award-winning attorneys handle all accident cases on a contingency basis so we only get paid if we recover money for you and your family.  But, please do not delay.  In serious cases, trucking companies will have their insurance representatives and lawyers on the scene of an accident and will be working hard to defend themselves.  You need someone working hard for you. Give us a call at any of the numbers below.  And if you can't come to us, we will gladly come to you.
Nashville: 615-669-3993
Murfreesboro: 615-867-9900
Brentwood: 615-742-4880
Toll-Free: 866-812-8787