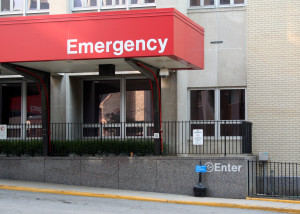 Litigation is underway against the manufacturers of IVC filters.  In particular, more than 100 cases have been filed against Cook Medical, and more than 400 cases have been filed against C.R. Bard, Inc.  If you have an IVC filter, below are 10 things you should know. 
IVC filters are used to prevent pulmonary embolisms (PE) in patients who are unable to use blood thinners.
Initially, IVC filters were placed permanently and there were very few problems related to the permanent filters. But in an effort to increase sales, several manufacturers began producing a retrievable IVC filter, which was supposed to be temporary and easily removed. And in fact, they did increase the market. By marketing to bariatric, trauma and orthopedic patients, the number of implants per year grew from 49,000 in 2004 to 260,000 in 2012.
R. Bard, Inc. and Cook Medical produced about 85% of the retrievable filters.
The retrievable filters were not properly tested and are flawed.  The filters can migrate either downward (caudal) or upward (cephalad). They can also tilt which at best affects the efficiency of the device and at worst causes perforation or ultimately fracture of the device. If the device perforates the vena cava, the patient could bleed to death. Other perforation complications include: the filter becomes virtually impossible to remove and it can lead to fracture or perforation of other organs, the spine, nerves or blood vessels. If the device fractures, it can embolize into the heart, liver, kidney or lung.
By August of 2010, the FDA sent an advisory to medical providers recommending they consider removing the filter as soon as the risk of PE had passed.
In May of 2014, the FDA updated the advisory and recommended removal of an IVC filter within 29 to 54 days.
On July 13, 2015, the FDA sent a Warning Letter to C.R. Bard, Inc. advising the Recovery Cone Removal System had never been approved or cleared by the FDA, the Denali filter was misbranded for failing to provide material and information, the methods used to manufacture, package and store did not conform to good manufacturing practices, the company had failed to establish and maintain a proper procedure for reviewing and evaluating complaints and failed to report information that reasonably suggests the device had malfunctioned and was likely to cause serious injury or death.
If you have a C.R. Bard Recovery (2003), G2 (2005), Eclipse (2010) Meridian (2011), Denali (2013) or Cook Medical Gunther Tulip ((2003) or Celect (2007), you may have several causes of action against the manufacturer of your device and may be entitled to receive money for your injuries.
The law only allows you a limited time to pursue your rights so do not delay in seeking legal advice.
Even if you are not currently experiencing any problems with your IVC filter, you should schedule a follow-up visit with your doctor.  And even if you are not sure if you have one of the problem IVC filters, we still may be able to help as this information should be contained within your operative report.
One of our top-rated attorneys will be happy to review your case, answer your questions and advise you of your legal rights in a free, no-obligation consultation. We handle all IVC filter cases on a contingency basis so we only get paid if we win.  To discuss your case with one of our award-winning lawyers, call us at 866-812-8787. Or you can contact us online to schedule an appointment. We have recovered millions for our satisfied clients and we would consider it a privilege to help you too.