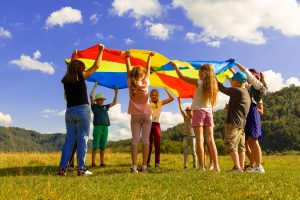 For public and private schools in Middle Tennessee, only a few weeks of the school year remain.  At our house, Kate Day can't wait for summer because it means she will spend two weeks at her happy place – summer camp in the mountains of North Carolina.  Whether you are just considering a summer camp for your child or if you have already booked one, we have some legal advice for you and some important questions that are never too late to ask.
Parents want their children to have a great time at summer camp but not at the expense of safety.   So here are some questions you should ask either before enrollment or at check-in:
How long has the camp been in business and does it have a good reputation?
What is the ratio of campers to staff? Younger kids should have a smaller ratio than older children.
Does the camp have an appropriate amount of insurance?
Is the camp licensed by the State?
Has the camp received accreditation from the American Camp Association?
When you arrive at the camp, does it look neat, organized and well-run?
How does the camp hire staffers? Are background checks conducted?
What are the first-aid protocols at camp? Are staffers trained in First-Aid such as CPR?  Is there an infirmary staffed by a nurse?
Under what circumstances will parents be notified of a health problem or injury?
Does the camp check campers for illness, lice, etc. at check-in?
What Covid protocols are in place? Are vaccines, a negative Covid test or masks required?  Do they have contact tracing plans in place?
How do they handle allergies whether they be to food, bee stings, etc.?
If swimming or other water sports are an available activity, is a swim test administered to assess skill level?
Does the camp have formal policies and procedures in place to prevent bullying, sexual misconduct, drugs, etc?
If campers leave camp for excursions or activities, how will they be transported? Is there adequate insurance on the vehicle?  Have they confirmed with the DMV that the driver has a good driving history?
The bad news is that even when you do all your homework as a parent, things can still go wrong.  All too often, parents do not consult with a lawyer following a camp accident because they signed a release as part of the camp's enrollment process, but the good news is these types of releases often do not preclude a claim for your child's injuries.  And here is more good news: our award-winning lawyers will review, absolutely free of charge, the release you signed and let you know if you can still pursue compensation for your child's injuries.   If you do not have a copy of the release, we can even help with that.
At the Law Offices of John Day, we handle all summer camp accident cases on a contingency basis which means we only get paid if we recover money for your family.  Getting started is easy, just give us a call at one of the numbers below: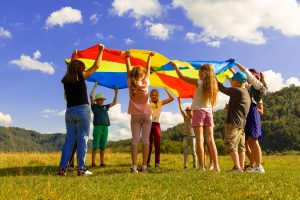 Nashville: 615-669-3993
Murfreesboro: 615-867-9900
Brentwood: 615-742-4880
Toll-Free: 866-812-8787
To help you understand the legal process more, we invite you to review these topics: