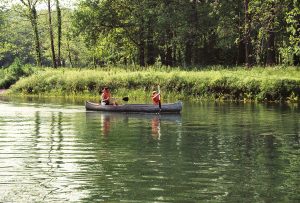 In a few weeks, our daughter Kate returns for her second year of overnight camp in North Carolina.  She is beyond excited as she had a great time last year, and we are not nearly as nervous as parents this time around.   Parents worry about lots of things when their kids head off to camp:
Will they make friends?
Will the camp serve food that my kid will actually eat?
Will they get homesick?
Will they remember to brush their teeth?
Of course, because both of Kate's parents are injury lawyers, we can't help but also worry about safety.   A lot.  So what are some questions you should be asking before you sign your kid up for a day or overnight camp?
What is the reputation of the camp?  The camp Kate attends has been in existence for over 70 years and has been run by three generations of the same family.  And while this experience and longevity is always a plus, there is definitely more you should know.  Read on.
What is the ratio of staff to campers? Of course, the younger the campers the lower the ratio should be.
Does the overnight camp have a registered nurse on staff?  Are the counselors certified in first-aid?  Under what circumstances, will parents be called?   While parents do not need to be called for a splinter or skinned knee, parents want to know if there child has been in the infirmary overnight or sustains a more significant injury.
What type of screening does the camp perform on counselors? Are criminal background checks conducted?  Are counselors' names cross-referenced against the National Sex Offender Registry?  Are counselors' resumes or applications available to parents?
What policies are in place to prevent things such as sexual misconduct, bullying, etc.?
Does the camp have insurance?
Is the camp licensed by the State?
Is the camp accredited by the American Camp Association?
Is a health check administered prior to check-in to determine if any child has a fever, lice or illness prior to mixing with other campers?
Does the camp administer a swim test to assess campers' skill level prior to campers engaging in any water activities?
Unfortunately, we know all too well that things can go wrong even with the best of research by parents and at some of the best credentialed camps.   If they do and your child is seriously injured, give us a call.  We will be happy to review your case with you for free.  For instance, we can help determine if any release you signed for your child to participate in camp is effective to preclude a claim for your child's injuries (they often are not effective).
Our award-winning lawyers handle all injury cases on a contingency basis, which means we only get paid if we recover money for you and your family.   This means we can help you navigate the claim and litigation process, releases, medical liens, minor settlements (which generally need court approval) without you having to pay a dime out of your pocket.  To get started, just give us a call at 615-742-4880 (Nashville) or 615-867-9900 (Murfreesboro) or 866-812-8787 (toll-free).