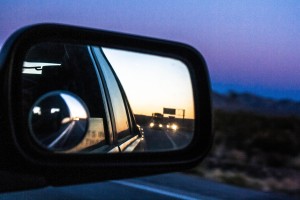 SB 0907/HB 0992 seeks to establish requirements for transportation network companies (TNC).  The bill defines a TNC as a business that operates suing a digital network to connect drivers and customers/passengers for prearranged rides.  Taxi services, shuttle services, limousine services and other private passenger services are not subject to the bill.
The bill has several positive features for Tennessee consumers.  Below is a summary of some of the key provisions:
Drivers must undergo a local and national background check;
The driver must be checked against the national sex offender;
Drivers must show proof of license, driving history, proof of vehicle registration and automobile liability coverage.
Prohibits the use of drugs or alcohol when the driver is transporting passengers or is simply logged into the TNC network looking for riders.
The driver must provide the applicable rate and, if requested, an estimated fare before the ride begins;
The TNC service must be able to send to the prospective passenger a picture of the driver and picture of the vehicle's license plate prior to the passenger entering the vehicle;
The TNC must have a complaint procedure in place for riders to report suspected drug or alcohol use of a driver. If a driver is reported under this provision, he or she must be immediately suspended until an investigation can occur;
The bill prohibits certain people from acting as drivers for the TNC including anyone with more than 3 moving violations in the past 3 year period or one major violation in the past 3 years, anyone who is a listed in the sex offender registry, anyone convicted of certain crimes listed in the bill, etc.;
The bill requires the TNC to provide prescribed levels of insurance coverage even when the driver is merely logged into the digital network;
The bill requires the TNC to provide prescribed levels of insurance coverage when the driver is actually transporting riders. This level of insurance is higher than the amount required for when the driver is merely logged in

.
If you would like to read more about the bill, here is the link to the Tennessee General Assembly site and HB 0992/SB0907. The bill address attempts to address some of the issues we have previously raised about Uber, Lyft and other ride-sharing services.  See our prior posts:
More Questions Surround Uber, Lyft, Sidecar and Other Transportation Networking Companies
Lyft, Sidecar and Uber: Great Service But Lots of Legal Issues
If you have been involved in an auto accident with an Uber, Lyft, Sidecar or other ride-sharing or transportation networking driver, contact one of our award-winning lawyers for a free, no-obligation consultation about your case.  Contact us at 615-742-4880 (Nashville) or 615-867-9900 (Murfreesboro) or 866-812-8787 (toll-free) or you can contact us online.