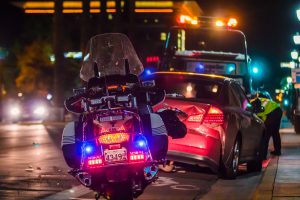 In Tennessee, this unfortunately happens a lot.  Tennessee is sixth worst in the nation for uninsured drivers.  The next time you are out driving, consider this: one in every five vehicles you meet does not have insurance.  Of course, this is why we are constantly encouraging people to buy uninsured/underinsured motorist coverage.  But today, we want to look at what happens if you drive without insurance in Tennessee and whether someone who does not have insurance can still pursue a personal injury case.
Under Tennessee law, proof of financial responsibility is required to operate a vehicle in this state. There are different requirements for personal and commercial vehicles.  Today, we are focusing on personal vehicles.  A driver can show financial responsibility by posting a $65,000 bond or depositing $65,000 with the Department of Revenue or by procuring minimum limits of insurance.  Not surprisingly, most Tennesseans elect to obtain auto insurance.  Tennessee law requires minimum coverage of $25,000 per injury or death per accident/$50,000 total for injuries or death per accident/$15,000 property damage coverage.
If you are stopped for a moving violation or if you are involved in an accident, the responding police officer must, by law, request proof of insurance.  If you cannot furnish proof of insurance, you can be fined $300 and have your vehicle towed.  If convicted of driving without proof of insurance, your license can be suspended, and it cannot be renewed until adequate proof of insurance is shown.
Can you pursue an injury claim even if you were driving without car insurance?  The answer is yes.   Driving without insurance and bringing a claim or lawsuit for injuries sustained in accident are both legal issues but they are entirely separate.   Some people are reluctant to bring a claim if they did not have auto insurance as they are concerned about the penalties.  But as discussed above, the legal penalties are modest and should not deter an injury claim if you are seriously injured in a car accident.  Think of it this way: if you have serious injuries that are going to require substantial and costly medical treatment and prevent you from working, the $300 fine is the least of your problems.  We would encourage you to seek the advice of an experienced injury attorney, even if it is not us, to discuss your case and get the legal help you need.
At the Law Offices of John Day, our award-winning lawyers have over 100 years of combined experience in helping injury victims.  And here is the best part: we offer a free, confidential, no-obligation consultation.  If we think we can help and you decide to hire us, we will handle your injury claim without any money up front for our fees or for costs in pursuing the case.  Instead, we handle all injury and death cases on a contingency basis.  If you need help, give us a call at any of our three convenient Middle Tennessee locations:
Nashville: 615-669-3993
Brentwood: 615-742-4880
Murfreesboro: 615-867-9900
And, as always, if you are unable to come to us, we are more than happy to come to you (and wear a mask).