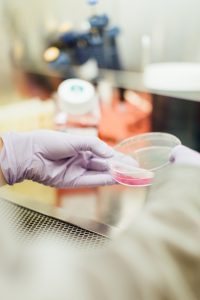 The ramifications of the COVID-19 outbreak just keep coming it seems.  As businesses and schools closed in response to the pandemic, many buildings have set dormant and without the same level of maintenance that they receive under normal conditions.  As a result, the Centers for Disease Control and other experts are concerned we could see more cases of Legionnaire's Disease.  Do you know how Legionnaire's Disease is contracted?  Do you know its symptoms?  Do you know who is most at risk?
Legionnaire's Disease is a severe form of pneumonia caused by the bacteria found most commonly in contaminated water but also soil.  It is not contracted from person to person but rather through droplets or mist of contaminated water typically found in pools, hot tubs, decorative fountains, cooling towers or large commercial air conditioning systems found in hotels, nursing homes, hospitals, etc.  It is named Legionnaire's Disease because of an outbreak in 1976 at the American Legion Convention in Philadelphia where 200 were sickened and 29 died due to bacteria in the hotel's cooling towers.
Although many experts believe Legionnaire's Disease is underreported, cases of the disease are nonetheless on the rise in the United States.  In fact, since 2000, the incidences of the disease have increased nine times.  Experts estimate that roughly 18,000 people require hospitalization because of the disease each year.
So what are the symptoms?  Headaches, muscle aches and fever are usually the first symptoms followed by coughing (with mucus or blood), shortness of breath, confusion, chest pain, nausea, vomiting or diarrhea.   If left untreated, Legionnaire's Disease can cause kidney failure, respiratory failure or septic shock.  Legionnaire's Disease is treatable with antibiotics and, if you only have a mild form (known as Pontiac Fever) then you may not need treatment at all. The elderly, smokers and those with weakened immune systems are most at risk.
Schools have set empty for much longer than normal.  Hotels, gyms, movie theaters, waterparks and office buildings have also not been operating under normal conditions.  In an effort to cut costs, some businesses may not be providing necessary maintenance. All of these factors can mean increased incidences of Legionnaire's Disease due to an unprecedented amount of stagnant water in these buildings (in toilets, sinks, showers, air-conditioning systems, pools, fountains, etc.)
At the Law Offices of John Day, our award-winning lawyers are experienced in handling Legionnaire's Disease cases.  In fact, we recently represented five individuals who were sickened with Legionnaire's at a hotel pool.  Claims were made against the hotel and its management company, the pool maintenance company and the pool filtration manufacturer and all cases were resolved successfully.  If you or a loved one has contracted Legionnaire's Disease, we urge you to give us a call to learn more about your legal rights and options.  We handle all Legionnaire's Disease cases on a contingency basis so we only get paid if we recover money for you and your family.  For a free, initial consultation, give us a call at one of the numbers below.  And, as always, if you can't come to us for any reason, we will gladly come to you (wearing a mask and bringing you one too).
Nashville: 615-669-3993
Murfreesboro: 615-867-9900
Brentwood: 615-742-4880
Toll-Free: 866-812-8787