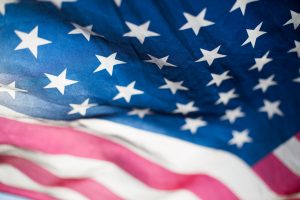 Our country's service members are the best in the world.  And that is not just us proudly saying that; Business Insider has ranked the top 25 militaries in the world and the United States is first based on a number of factors.  One of those factors is the fact that the United States spends over $500 billion more on defense than the second place finisher, Russia.  So a reasonable person would expect that our military personnel would be outfitted with the best equipment but that is not always the case.
Recently, the United States Department of Justice (DOJ) settled a case with 3M for $9.1 million dollars because the DOJ alleged 3M had knowingly supplied our soldiers with defective combat ear plugs that could result in hearing loss, tinnitus and other problems.   If you or a loved one is a current or former military member, we urge you to read on to find out more about the defective earplugs, who was affected by the defective earplugs and what you should do if you are experiencing problems with your hearing.
The Problem with the Defective Ear Plugs
The ear plugs at issue are called dual-ended, Combat Arms Ear Plugs, Version 2 (CAEv2). Pursuant to the settlement reached with the DOJ, 3M and its predecessor company. Aearo, knew the ear plugs they were supplying to our military members were defective.  The ear plugs did not pass safety testing and did not conform to the military's requirements set forth in the sales contract.  The design of the ear plugs was defective because the ear plugs were too short for correct insertion into the ear canal.  Because of this, the ear plugs would loosen in the soldier's ear without the soldier even being aware of it.  When the ear plug would loosen in this way, too much noise would infiltrate the soldier's ear and often resulted in hearing loss, tinnitus and other issues.
Who Was Affected by the Defective Ear Plugs
The manufacturer of the defective ear plugs, 3M, had an exclusive contract with the U.S. military.  So from 2003-2015, the ear plugs were standard issue for our military members.
Hearing loss can occur from a small number of exposures to very loud noises or long-term exposure to moderate noise.  Experts agree noise levels above 85 decibels (dB) can cause hearing loss, and our service members are routinely exposed to noises above that threshold.  For instance, the decibel level of a gunshot varies depending upon the type of weapon but is at least 140 dB.  The noise in a missile gun boat is 120 dB.  The aircraft carrier deck is 130-160 dB.  The average noise in a service helicopter is 97 dB.
So while any current or former service member may have received injuries due to these ear plugs, those working in loud environments were especially at risk.  In addition, civilian contractors who used these ear plugs may have claims.
Problems Caused by the Defective Ear Plugs
The two main problems associated with the defective ear plugs are hearing loss and tinnitus.  According to one medical source, these types of claims are the 3rd largest made by our military.   Hearing loss is often first noticed when it becomes difficult to hear certain conversations particularly in noisy environments.  Another indicator is needing people to repeat things or needing the TV or radio to be at a higher volume than other people.  An audiologist can confirm the hearing loss and assess the severity of it.
Tinnitus is a buzzing, ringing, roaring or clicking in the ears.   It does not have to be constant, although it often is.  It can be present in one ear or both ears.   For some sufferers, the phantom noise is so loud it can prevent them from hearing other real noises.
Both hearing loss and tinnitus can lead to other problems including irritability, depression, anxiety, loss of concentration, withdrawal from social settings, etc.
What You Should Do If You Think You May Have a Case
If you or a loved one thinks they have suffered hearing loss as a result of these defective ear plugs, give us a call.  We offer a free consultation.  If we think we can help you and you decide to hire us, we will handle your defective ear plug case on a contingency basis, which means our award-winning lawyers will only get paid if we recover money for you.  We have offices in Nashville, Brentwood and Murfreesboro, or if your schedule does not permit you to come to us, we will come to you.  For more information on these types of claims, click here.  And to get started, vive us a call at one of the numbers below.
Nashville: 615-669-3993
Murfreesboro: 615-867-9900
Brentwood:  615-742-4880
Toll-Free 866-812-8787